Signed an agreement with Spain to support migrant women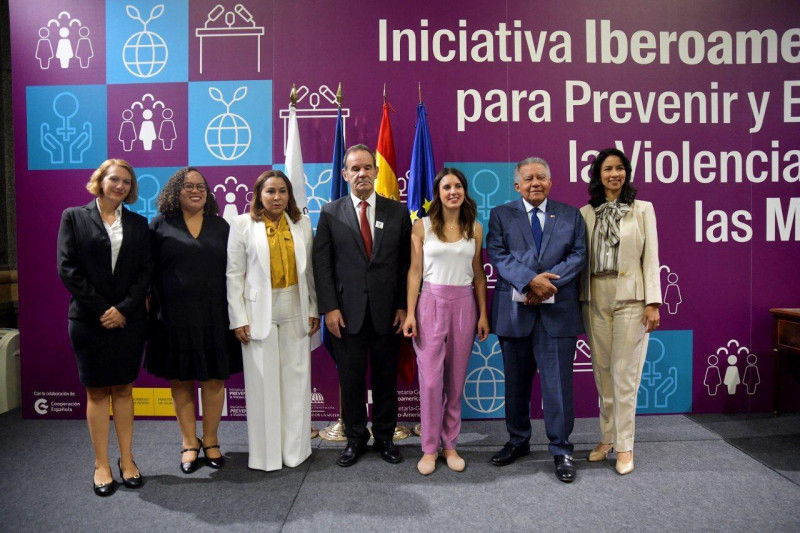 The Dominican Republic and Spain have recently signed a memorandum of understanding aimed at promoting gender equality, safeguarding women's human rights, and providing support and protection to migrants and victims of trafficking. The memorandum also aims to support women's economic empowerment through entrepreneurship.
The agreement, signed in Spain by Irene Montero, the Minister for Equality, and Mayra Jiménez, the Minister for Women of the Dominican Republic, includes provisions for coordinating access to services for immigrants experiencing violence and facilitating the voluntary and secure return of those who choose to go back to their home countries, ensuring dignified treatment and respect for their human rights.
The memorandum, signed between Spain and the Dominican Republic, seeks to advance gender equality, uphold women's human rights, and offer assistance and protection to migrants and victims of trafficking.
Minister Mayra Jiménez stated, "Our women constitute 58.69% of the total migrant population from the Dominican Republic in Spain, making it the country with the second highest number of Dominicans. Additionally, Spanish immigration ranks third among countries with the highest migratory flow to the Dominican Republic." She acknowledged that migration poses challenges to accessing services and highlighted the ministry's efforts to ensure comprehensive care for Dominican women living abroad, particularly in cases of gender-based violence.
Minister Jiménez expressed appreciation for the partnership with the Spanish Ministry of Equality, emphasizing that it is a significant step for the Dominican Republic, particularly for the Ministry of Women. She commended Spain's commitment to gender equality and its promotion of this important issue as a matter of rights, sustainable development, and the quality of democracy in both countries. Minister Irene Montero's dedication to gender equality was acknowledged, highlighting her strong advocacy and commitment in Spain.
The memorandum of understanding between Spain and the Dominican Republic signifies a joint effort to address gender inequality, protect women's rights, and support vulnerable populations, including migrants and victims of trafficking. It demonstrates the commitment of both nations to fostering inclusive societies and promoting the well-being and empowerment of women.