Man wanted by US authorities arrested in Santo Domingo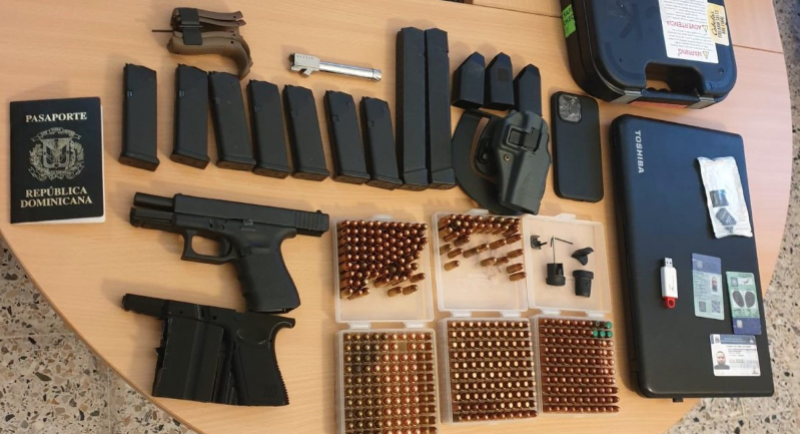 Santo Domingo.- Adrián Antonio Coronado Vidal, a wanted individual sought by the Federal Bureau of Investigation (FBI) in the United States, has been arrested in the Dominican Republic. The Specialized Anti-Money Laundering and Terrorist Financing Attorney, with the assistance of the National Police, apprehended Coronado Vidal based on the request from the FBI's Oklahoma office.
The arrest took place following a court-authorized search at Coronado Vidal's residence in the Arroyo Hondo sector of the National District. During the search, law enforcement discovered an undocumented firearm, 394 capsules of 9-millimeter and 380-millimeter pistols, as well as multiple magazine chargers for Glock pistols, including 15-capsule and 30-capsule chargers, along with silencers and electronic devices.
According to the FBI, Coronado Vidal had evaded justice in the United States in connection with a drug trafficking case that occurred in 2019. After his deportation from the Dominican Republic, as per the written order from the General Directorate of Migration, he will be handed over to the authorities in the United States.
In the coming hours, Coronado Vidal will be transferred to the United States by FBI authorities to face charges and legal proceedings in relation to his alleged crimes.