Mayor of the National District signs brotherhood agreement with Kingston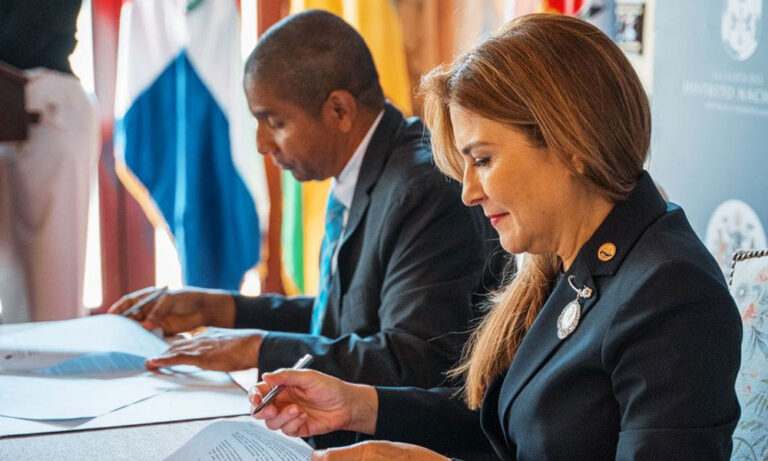 Santo Domingo.- The mayor of the National District, Carolina Mejía, and the mayor of Kingston, Jamaica, Senator Delroy Williams, have signed a brotherhood agreement aimed at enhancing cooperation and exchanging valuable experiences for the development of their respective cities' residents.
Under this agreement, both cities have committed to undertaking joint initiatives in areas of mutual interest such as culture, tourism, economy, and the environment, among others.
Carolina expressed her strong dedication to this city-to-city agreement, emphasizing the shared challenges faced by Santo Domingo and Kingston. She expressed her enthusiasm for the collaboration and the opportunity to work together for the benefit of their communities. She thanked Mayor Williams for his role in making this agreement possible.
Mayor Delroy Williams described the signing of the agreement as a historic moment that would further strengthen relations between the two countries.
One of the key commitments outlined in the agreement is the promotion of tourism between the two cities through cultural activities, commercial exchanges, and other initiatives of common interest. The agreement also aims to foster trade, investment, and business opportunities through the organization of business meetings and events.
This brotherhood agreement marks a significant step toward closer ties and fruitful collaboration between the National District and Kingston.