Wellington Arnaud lectures at Miami Dade College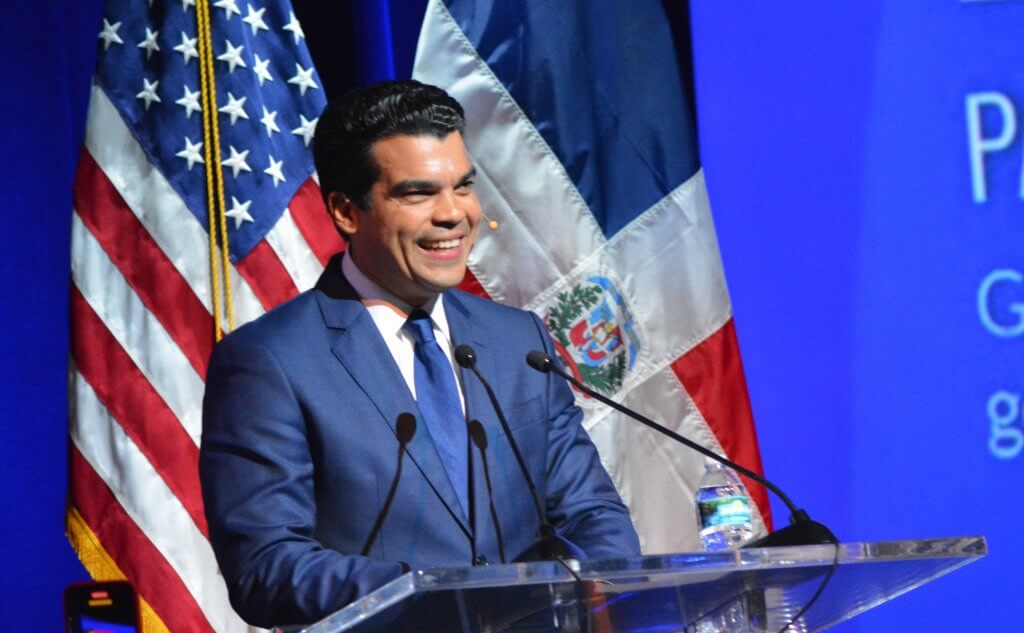 Wellington Arnaud, the Executive Director of the National Institute of Potable Water and Sewerage (INAPA), delivered a conference titled "Public Policies for Potable Water and Sanitation in the Dominican Republic" at Miami Dade College. During the conference, he outlined the rescue efforts implemented by the government of President Luis Abinader to ensure that an additional two million Dominicans have access to clean water in their homes.
The event received a significant turnout from the Dominican community residing in Florida, and it was attended by Geanilda Vásquez, the Consul General of the Dominican Republic in Miami, as well as business leaders and representatives from other cities such as Tampa, Fort Myers, West Palm Beach, and Orlando.
Arnaud emphasized the importance of preserving and optimizing water resources for the benefit of current and future generations. He highlighted the government's commitment to ensuring that water remains a public resource, stating that the Dominican state will guarantee access to this essential resource for the entire population.
The official emphasized that the current government has made water and sanitation a fundamental focus of its management strategy. They have created a public policy framework, including the establishment of the Water Cabinet, which aims to ensure that every Dominican household has access to an adequate supply of safe drinking water in terms of quantity, quality, and pressure.
Arnaud reiterated the importance of water management being carried out by the state. He also highlighted the need for the Dominican community in Miami to be aware of the government's actions and how the remittances they send to their relatives are being invested.
Arnaud shared that last year, the investment in drinking water reached close to 20 billion pesos, nearly matching the investments made by developed countries, which typically allocate around 40 dollars per person per year for water infrastructure.
As part of his agenda, Arnaud also met with Roy Coley, the director of the Miami-Dade Water and Sewerage Department, to exchange experiences and knowledge on effective public water management and sanitation practices. This meeting aimed to foster collaboration between the two entities and share successful approaches in water resource management. They agreed to establish a collaboration alliance, which will be further developed in the coming days.