UN chief vows to keep "pressing" for international force in Haiti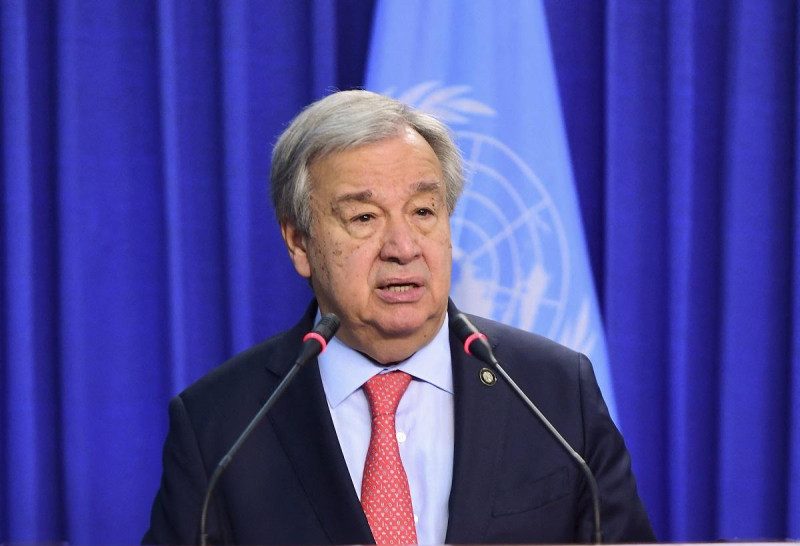 Trinidad and Tobago.- António Guterres, the Secretary-General of the United Nations, expressed his commitment to advocating for an international security force to assist the Haitian police in combating the surge of violence from criminal gangs. Speaking at the opening ceremony of the Caribbean Community (Caricom) Summit in Port of Spain, Trinidad, and Tobago, Guterres emphasized the need for a strong international security force authorized by the Security Council to help dismantle and defeat these gangs.
Guterres called on all partners to increase their support for the Haitian national police through funding, training, and equipment. This echoes his previous statements made during a press conference with Caricom leaders after meeting with Trinidadian Prime Minister Keith Rowley. Guterres stressed the urgency of collective efforts to help the Haitian people navigate a path toward elections and a political solution, particularly in the face of unprecedented levels of violence.
Haiti has not held elections since 2016, and the legitimacy of Prime Minister Ariel Henry, who assumed office just 48 hours before the assassination of President Jovenel Moise in July 2021, remains a subject of questioning.
While acknowledging that a political solution is not yet visible, Guterres expressed hope and optimism. He emphasized that lasting security cannot be achieved without strengthening democratic institutions and improving the security situation in the country.
The United Nations has expressed deep concern over the violence inflicted by gangs, which has brought immense suffering to the poorest nation in the Americas. The dire situation has been highlighted by Catherine Russell, Chief of UNICEF, who described the conditions in Haiti as the worst they have ever been, with reports of girls being raped and boys being recruited by criminal groups.
The upcoming Caricom Summit will also include the participation of Antony Blinken, the United States Secretary of State, who is expected to meet with Prime Minister Henry. While no country has yet declared its willingness to lead an intervention force, Brazil and Canada have been actively involved in discussions, while the United States prefers to focus on supporting the strengthening of the local police.
Guterres stressed the need for increased commitment and solidarity to address the challenges faced by Haiti.