After 16 years, the United States will inspect air traffic in the Dominican Republic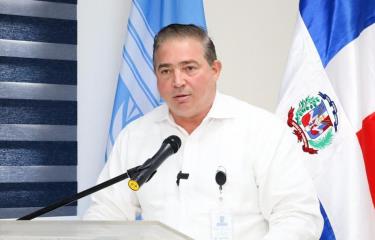 Santo Domingo.- The Federal Aviation Administration (FAA) of the United States will be conducting an inspection of air traffic in the Dominican Republic, marking the first review in 16 years. Héctor Porcella, the general director of the Dominican Institute of Civil Aviation (IDAC), confirmed this information through a press release.
It is customary for the FAA to conduct periodic reviews every five years for countries with reciprocity agreements with the United States. However, in the case of the Dominican Republic, the last audit of its aviation system took place in 2007. Porcella stated that the current IDAC management has been preparing for this inspection for over two years, working closely with international advisors. He emphasized that this inspection is not a comprehensive audit like the one conducted in 2007, but rather a specific examination focusing on particular issues.
The periodic inspection is a normal and expected practice as outlined in the agreement governing civil aviation relations between the United States and the Dominican Republic, which grants the Dominican Republic the right to undergo such inspections if necessary.
Since assuming their positions in August 2020, the IDAC authorities have recognized the importance of strengthening technical and operational safety areas in preparation for the upcoming review, ensuring they have taken all necessary measures to successfully pass any examination or inspection.