Journalist kidnapped in Haiti, sixth so far this year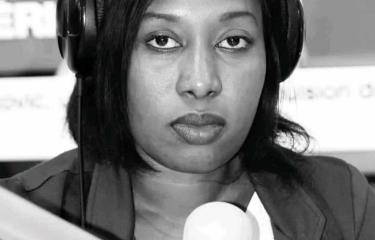 In the Haitian capital, a distressing incident occurred as yet another journalist was kidnapped, marking the sixth abduction to impact the Haitian journalistic community this year.
Blondine Tanis, a respected communicator and co-host of the "Tribune Matinale" program on Radio Rénovation FM (107.1FM), was taken by kidnappers on July 21. The incident unfolded as she was entering her home in the Delmas neighborhood, located in the eastern part of Port-au-Prince.
Blondine Tanis joins a growing list of journalists who have fallen victim to such criminal acts in Haiti. Just a month before her abduction, Marie Lucie Bonhomme, a journalist for Radio Vision 2000 and owner of Télé Pluriel radio and television station, was forcefully taken from her residence in the Tabarre commune. Her husband, Pierre Louis Opont, the former president of the Provisional Electoral Council, was also kidnapped by the same gang and remains in captivity.
Tragically, this year has seen several other communicators kidnapped, only to be released after ransoms were paid. Among them were Robert Dénis, the general director of TV Canal Bleu and recently elected president of the National Association of Haitian Media (ANMH); Lebrun Saint-Hubert, President and CEO of Community Radio 2000; Jean Thony Lorthé, presenter of the "Rafrechi Memwa" program on Radio Vision 2000, and Sandra Duvivier, a cultural journalist, cameraman, and member of the Telemax team, TV channel 5.
In addition to kidnappings, journalists, media workers, and executives have also been targeted with violence and murder by gangs that hold significant control over parts of Haiti's capital. The country remains engulfed in a state of insecurity and political crisis, stemming from the absence of elected authorities.
Tragically, the violence has claimed the lives of three journalists in the country this year. Paul Jean Marie, a presenter on Lumière radio, was shot dead by criminals who invaded his residence in Onaville, located in the municipality of Croix-des-Bouquets, east of the capital, on May 5. Prior to that, Ricot Jean, a journalist for Radio-Télé Évolution Inter in the city of Saint-Marc, was found dead in a field on April 25, while Dumesky Kersaint, an editor for Radio Télé Inurep, was shot and killed on the 18th of the same month in the municipality of Carrefour, south of Port-au-Prince.
The escalating violence against journalists and media workers underscores the critical need for increased security and protection of press freedom in Haiti. The situation calls for urgent attention and concerted efforts to address the underlying causes of the insecurity and protect those who are courageously working to report on important issues in the country.