Dominican ex-convicts repatriated for various crimes in the United States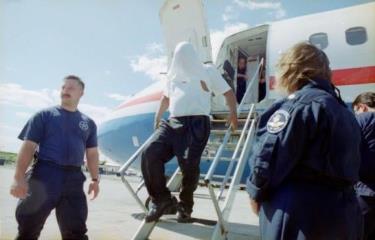 Santo Domingo.- On Tuesday, a new group of 118 Dominican ex-convicts arrived in the country after serving sentences for various crimes in the United States. The crimes included drug trafficking, document falsification, fraud, kidnapping, rape, and other minor offenses. The individuals were imprisoned in different locations across the United States, where thousands of Dominicans are estimated to be incarcerated.
Upon arrival, the deportees will be taken to the Refugee Center in Haina, San Cristóbal, which is managed by the General Directorate of Migration. There, they will undergo processing and registration before being reunited with their families.
This group brings the total number of Dominican ex-convicts repatriated by US authorities in 2023 to 2,785.