Senator denounces JetBlue's "constant abuse" of Dominican passengers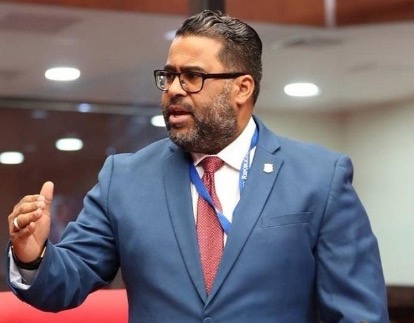 The senator for the San Cristóbal province of the People's Force Party (FP), Franklin Rodríguez, denounced that the airline JetBlue continues with the constant abuses of the dignity of the Dominican people that use its air services.
"Honorable senators, after life, the most important thing in the human being is health, then it is freedom, but if there is something that makes a human being a prisoner while he is alive, healthy and free, it is when his dignity is violated," said the legislator.
The official added, "I am raising my voice from here as other congressmen have done, to see when and finally the Dominican State will put a stop to the dis… airline called JetBlue, which constantly lives abusing the dignity of Dominicans wherever they are, if they are here it is a problem, if it is from the US up to here it is also a problem, if it is from Puerto Rico to here it is a problem."
Rodríguez indicated that the abuses of the airline only happen in the places where Dominicans travel, "I even experienced it firsthand, when I prepared the return that was not on that airline, but since I had to arrive before I was forced to use it and I arrived at the meeting nine hours after what was called in the Senate."
He pointed out that "the problem is not only because of us legislators, but because of the number of elderly people, boys and girls who had to lie on the ground to rest and the airline believes that by giving them US$12 to buy breakfast, they correct the things they do against Dominicans,
"It is so much so, that they confuse the applause that the Dominicans give when the plane lands because they think it is for the airline, they do not know that it is for God and the pilots," the senator concluded, according to El Nuevo Diario.