Dominican Republic will be promoted in Chicago as a safe place for general aviation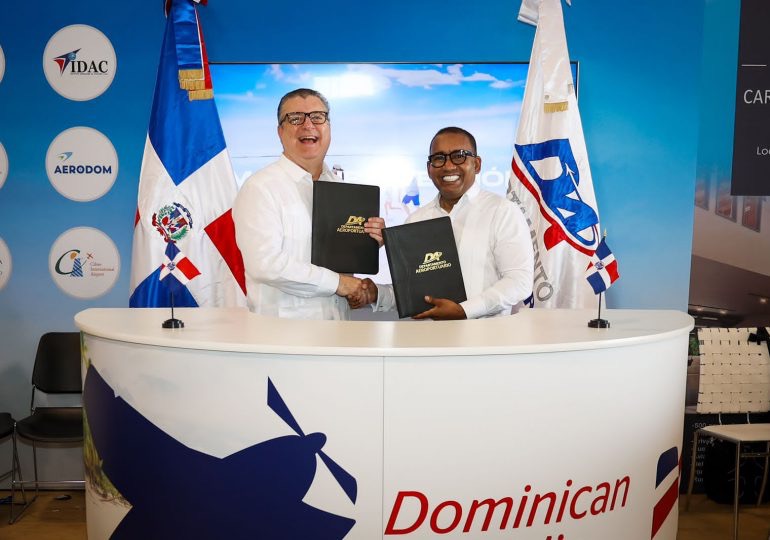 The "Esfuerzo País" project, promoted by the Airport Department (DA) of the Dominican Republic, has reached the city of Chicago, Illinois, as part of its efforts to promote the country as a safe destination for general aviation. An agreement was signed between Víctor Pichardo, director of the DA, and the Dominican consul Elías Brache, during the EAA Airventure fair in Oshkosh, Wisconsin, to boost the Dominican airport culture and tourism.
The project aims to strengthen the institutional commitment to private aviation and promote airport culture worldwide, particularly with the support of the Dominican diaspora. It emphasizes security, transparency, and efficiency in the aviation sector. The DA is currently undertaking rehabilitation and reconditioning work at domestic airports and constructing new airports in San Juan and Pedernales.
The agreement signed during the fair will provide potential investors in Dominican airport projects with relevant information and facilities at the consulate's headquarters through a DA office dedicated to this purpose. The Dominican Republic's participation in the EAA Airventure Fair is an annual effort supported by various agencies, airport operators, the Ministry of Tourism, and the Dominican Institute of Civil Aviation (IDAC), with strong backing from President Luis Abinader's government.
During the fair, the stand featured the participation of Hacienda Cortinas, responsible for the Kaynoa project, the first air park in the Caribbean, located in Las Lagunas de Nisibón, La Altagracia province. Executives from the project took the opportunity to showcase its innovative benefits to visitors.