The WTO decides that the Dominican Republic violated trade rules with Costa Rican steel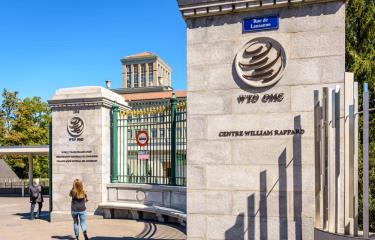 The World Trade Organization's special dispute settlement group has ruled in favor of Costa Rica in its dispute with the Dominican Republic over antidumping measures imposed on the importation of corrugated steel bars or rods for concrete reinforcement. The group found that the measures imposed by the Dominican Republic are incompatible with WTO rules.
Costa Rica had challenged the existence of dumping and the calculation of tariffs imposed by the Dominican Republic on its products. After failed bilateral consultations, Costa Rica brought the dispute to the WTO, leading to the establishment of a panel to settle the trade dispute.
The panel determined that the calculations made by the Dominican trade authorities regarding the existence of dumping did not conform to the antidumping agreements. The Dispute Settlement Body will adopt this decision within 60 days unless either party notifies its decision to appeal.
Costa Rica alleges that the Dominican Republic included exports invoiced prior to the period under investigation in its dumping margin calculation, which is inconsistent with the Antidumping Agreement. The inclusion of these exports implies that the Dominican Republic did not determine the existence of "present" dumping as required. Costa Rica also claims that the export price used by the Dominican Republic was not "comparable" to the normal value used, breaching the agreement's requirements. The Dominican authorities have not yet reported whether they will appeal the ruling.