Mass transport strike in Haiti called for this Monday postponed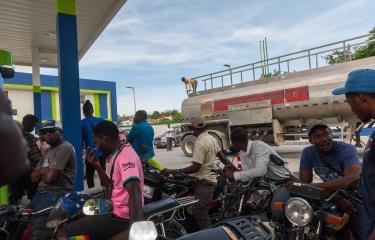 Port-au-Prince.- The Haitian public transport unions have decided to postpone the three-day strike they had planned, without setting a new date for the strike. The strike was called to demand a significant reduction of 40% in fuel prices.
However, the unions made this decision after analyzing the situation and consulting with others, taking into consideration the importance of allowing students to attend schools and take their final exams during this week.
The transport unions' demand for a fuel price reduction comes amidst a severe crisis in Haiti, a country already facing significant challenges due to its impoverished state. The situation has been further aggravated by the presence of powerful and violent armed gangs, making the circumstances even more difficult for the population.
While the strike has been postponed for now, the issue of fuel prices remains a pressing concern for the public transport sector in Haiti. The unions continue to call on the government to take action and address the matter to alleviate the burden on the citizens affected by the crisis.