Controversy over alleged fraud at the Dominican Parade in the Bronx to obtain travel visas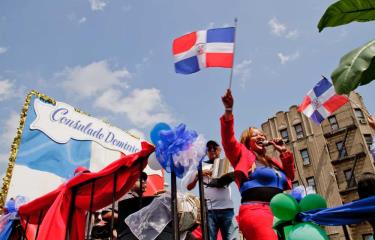 New York.- The organizers of the Bronx Dominican Parade are facing allegations of scamming attendees who paid between $3,000 and $5,000 to obtain a letter of invitation and attend the parade held on July 31st on Grand Concourse Avenue in New York. The payment was supposed to cover the processing of consular appointments and American visas for Dominicans attending the event.
Senator Moreno Arias, who was honored at the parade, confirmed that a group of people from the province he represents, Montecristi, made these payments in hopes of obtaining US visas to attend the parade. However, they were left without a visa or consular appointment. Only Montecristeños who already had the necessary documents to enter the US were able to attend the parade.
The senator disassociated himself from the alleged scam, stating that he paid $10,700 for a table at the gala dinner held in the Bronx and for the float that represented his province during the parade. He also mentioned that there was a lawyer charging $100 per interview for visa processing.
The situation has raised concerns and is currently under scrutiny as people seek answers regarding the alleged scam and the misuse of funds for visa processing.