Bahamas vows to join Kenya in troop deployment to Haiti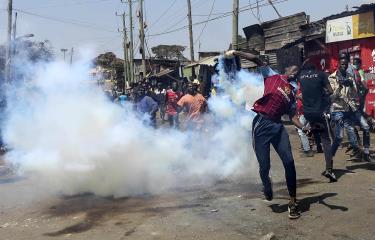 The Bahamas government has pledged to support Kenya's initiative to lead a "multinational force" of police officers to train Haitian security forces in dealing with gang violence. The Ministry of Foreign Affairs of the Bahamas expressed its welcome to Kenya's decision and indicated that it will provide 150 personnel to the team once authorized by the UN Security Council, pending the approval of the resolution for deployment.
The United States government also congratulated Kenya for responding to Haiti's appeal and considering leading the multinational force to address the insecurity caused by gang violence in the Central American country. The United States urged Haitian stakeholders to take urgent steps to expand political consensus and restore democratic order, in line with the Inter-American Democratic Charter.
The UN Secretary-General, António Guterres, encouraged other UN member states to join Kenya's announcement to deploy police officers in Haiti to help train the Haitian security forces in combating gang violence.
While Haiti welcomed the Kenyan initiative, it has also received criticism from the former Haitian Prime Minister, Claude Joseph, who raised concerns about Kenya's ability to help due to its own internal socio-political crisis.
Haiti is currently facing an escalation of violence with areas controlled by armed gangs, daily attacks, and kidnappings. This situation, coupled with economic collapse and the cholera epidemic, has led to an increase in the number of people in need of humanitarian aid in Haiti over the last five years. The deployment of a multinational force aims to assist in restoring peace and stability in the country.