Delegations from the UN and other international organizations will tour the border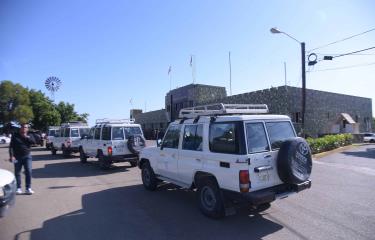 Santo Domingo.- A commission from the United Nations Organization (UN) and other international organizations has been in Dajabón since Tuesday, conducting technical work and holding private meetings with representatives from various sectors living on the northern border between the Dominican Republic and Haiti.
The UN delegation, led by Mauricio Ramírez Villegas, the UN representative in the Dominican Republic, is accompanied by representatives from the International Organization for Migration (IOM) and the United Nations Development Program (UNDP).
The members of these organizations arrived in all-terrain vehicles, crossing the northern border strip that divides the two countries, and are currently staying at Villas Codevi, located in the facilities of the company Compagnie Development Industriel (Codevi).
The commission is expected to tour the Dajabón border area in the coming hours as part of their mission. The purpose of their visit and technical work has not been specified in the provided information.