Assassination of presidential candidate puts Ecuador under a state of emergency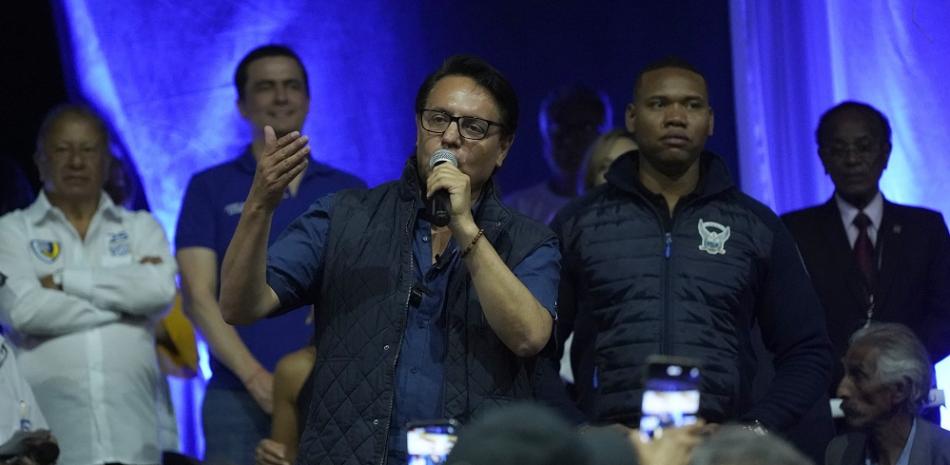 Ecuador.- On Wednesday night in Quito, Fernando Villavicencio, the second-leading presidential candidate in terms of voter intention in Ecuador, was tragically assassinated. In response to this shocking event, the government declared a state of emergency on Thursday, with the aim of safeguarding the upcoming elections scheduled for August 20.
Fernando Villavicencio, a candidate representing the Construye and Gente Buena movements, was a prominent figure who had raised concerns about threats against himself and his campaign team just the week prior to the incident. His life was cut short as he was leaving a sports center in the northern part of the capital after leading a rally, falling victim to a gunshot.
President Guillermo Lasso promptly attributed the attack to "organized crime," emphasizing that those responsible would face the full force of the law.
Villavicencio was one of eight candidates running in Ecuador's early general elections. The country has struggled with violence linked to drug trafficking in recent years.
Despite the tragedy, the National Electoral Council (CNE) and President Lasso confirmed that the elections scheduled for August 20 will proceed as planned. The date remains unchanged, and measures will be taken to ensure the elections are carried out freely, peacefully, and securely.
President Lasso declared a 60-day state of emergency nationwide, allowing for the mobilization of the military to ensure the elections' integrity. Additionally, he announced a three-day period of national mourning in honor of Villavicencio's memory.
Lasso regarded the assassination as a political crime with terrorist undertones, expressing suspicions that it could be an attempt to disrupt the electoral process.
The tragedy follows a series of violent incidents in the lead-up to the elections, including a prison massacre and the assassination of a mayor. These events led to the declaration of a state of emergency in certain regions to address the surge in violence.
Fernando Villavicencio's presence as a contender in the elections held significance due to his past role as a member of the dissolved National Assembly. He ranked second in voter intention at 13.2%, according to a recent survey by the Cedatos company, trailing behind lawyer Luisa González, who secured 26.6% of voter intention.
The international community, including the United States, Spain, Chile, the European Union, and the OAS observer mission, swiftly condemned the assassination. The crime was labeled as "detestable" and "savage."
Luisa González, as well as other presidential candidates such as leftist indigenous leader Yaku Pérez and former right-wing vice president Otto Sonnenholzner, suspended their campaigns in response to the tragic event.
Villavicencio had been an investigative journalist and had exposed corruption involving former President Rafael Correa. He later served as the president of the Legislative Oversight Commission, consistently speaking out against corruption.