Abinader arrives in New York this afternoon to participate in the Dominican Parade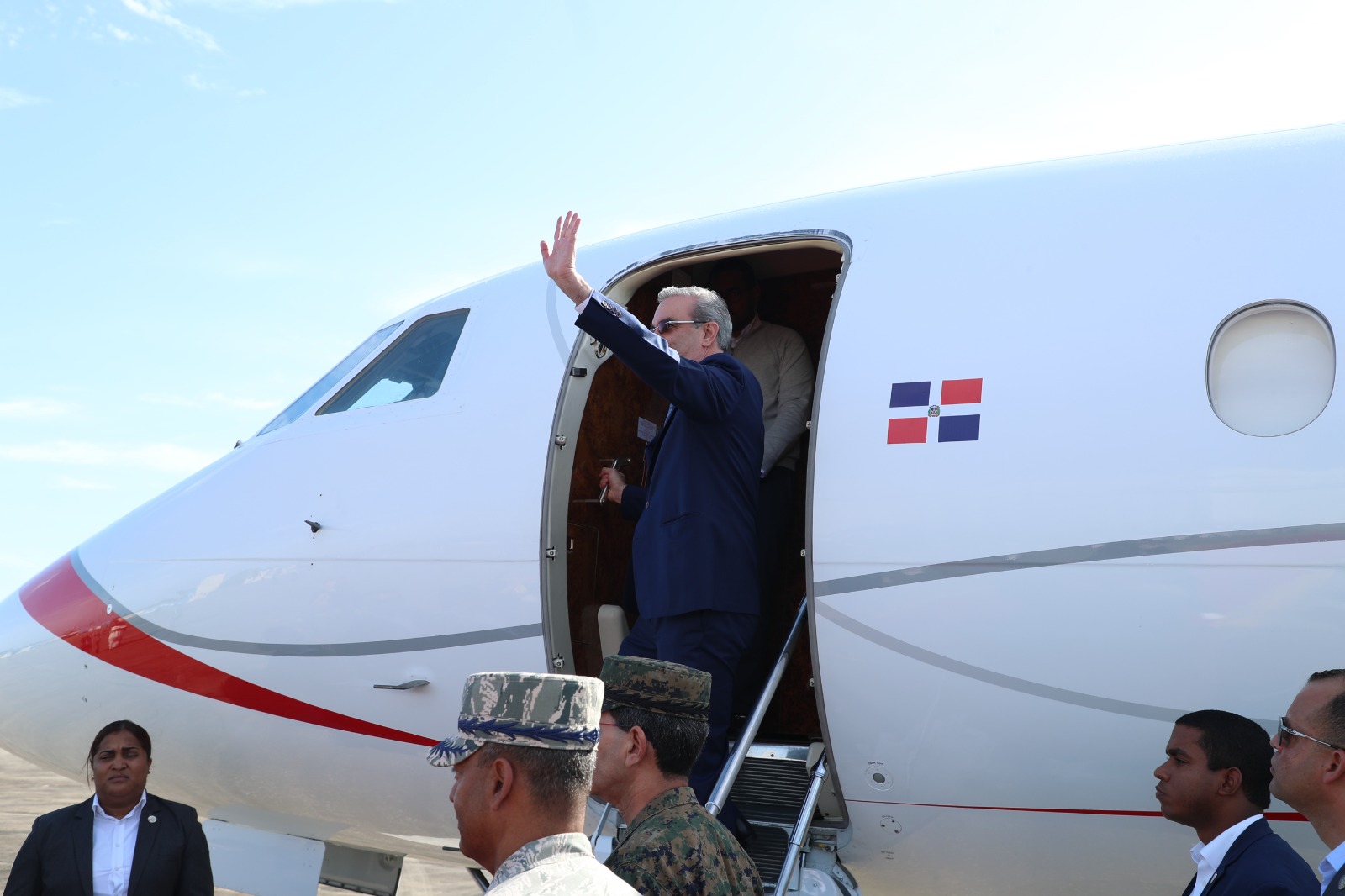 "Law and Order" or "Protect and Serve" What does the population think about the change of motto of the Police?
New York.- President of the Republic, Luis Abinader, is scheduled to arrive in New York City this afternoon to engage in a series of events, including participation in the Manhattan Dominican Parade.
The President's arrival will take place at the John F. Kennedy International Airport, where he will be welcomed by the Dominican consul in New York City, Eligio Jáquez; the Dominican ambassador to the United States, Sonia Guzmán; and Congressman Adriano Espaillat.
Upon arrival, the President will be received by a delegation from the Senior Management of the Modern Revolutionary Party (PRM) at the hotel.
The evening will feature a gala dinner at the Greentree Country Club, commencing at 8:00 PM.
On Saturday, at 9:00 AM, President Abinader will engage in a breakfast event with sectional leaders and consuls. Subsequently, he will preside over the signing of an agreement for the promulgation of the Driver's License Law, an event coordinated by Kathy Hochul, the Governor of the State of New York.
At 11:10 AM, the President will lead a ceremony handing over keys to homes for Dominicans residing in the United States, to be held at the Dominican consulate.
Following this, President Abinader will proceed to Inwood Hill Park for a gathering and photo session with children from Manhattan's oldest Little Baseball League.
Subsequently, he will receive recognition from both active and retired police officers at the Columbia University Alumni Hall. A meeting with elected officials from the Northeastern region will take place in Bakersfield.
President Abinader's Saturday agenda will culminate with the INDEX awards ceremony at the Columbia University Alumni Hall.
On Sunday, a community meeting has been scheduled at the Hudson Restaurant, organized by Congressman Adriano Espaillat.
At 1:00 PM, President Abinader will participate in the Dominican Parade in Manhattan. This marks a historic event as he becomes the first Dominican President to partake in this prominent activity, which is of paramount importance within the diaspora community.