US plane arrived this Thursday morning in Las Americas with soldiers and cargo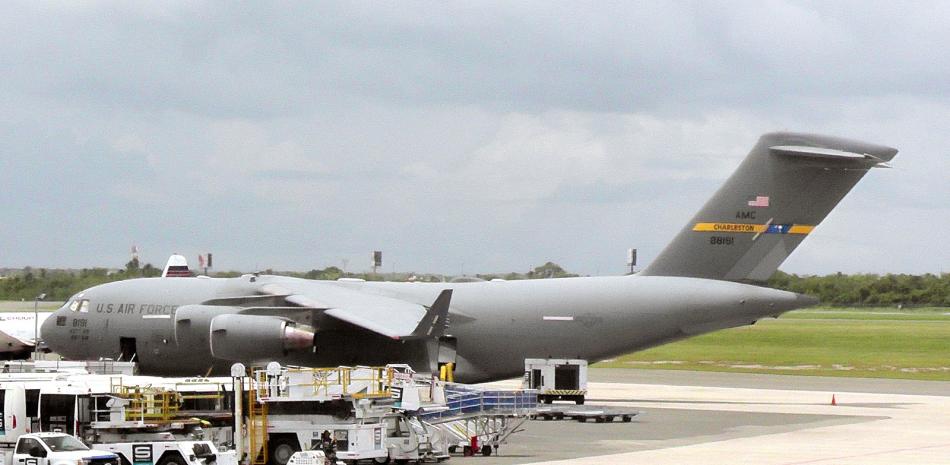 Santo Domingo.- On Thursday morning, an aircraft belonging to the United States Air Force touched down at the José Francisco Peña Gómez International Airport in Las Américas, arriving from Germany. The plane carried American soldiers and cargo, although the specific purpose of their visit remains undisclosed.
The aircraft completed its landing after 10:00 AM, amidst stringent security measures enacted in the northwestern section of the airport terminal's ramp area. Monitoring the situation were representatives from various state agencies and security personnel responsible for service.
Despite the presence of officials from state security organizations and migration authorities at the airport, no information has been provided regarding the identity of the passengers or the contents of the transported cargo. An officer from one of the military intelligence agencies stationed at the Las Américas terminal stated that this falls under the purview of state security and, thus, details are not accessible.
Furthermore, the journalists stationed at the airport were prohibited from approaching the aircraft to capture photographs of it. The guardians of the plane, who are overseeing its security, upheld these restrictions.
The situation surrounding the aircraft's arrival has been shrouded in secrecy, managed by both civil and military authorities. Observers from LISTÍN DIARIO managed to observe US military personnel embarking and disembarking from the aircraft, which is positioned approximately 500 meters away from the main airport facilities.