Abinader recognized by the International Union of Officials and Civilians in NY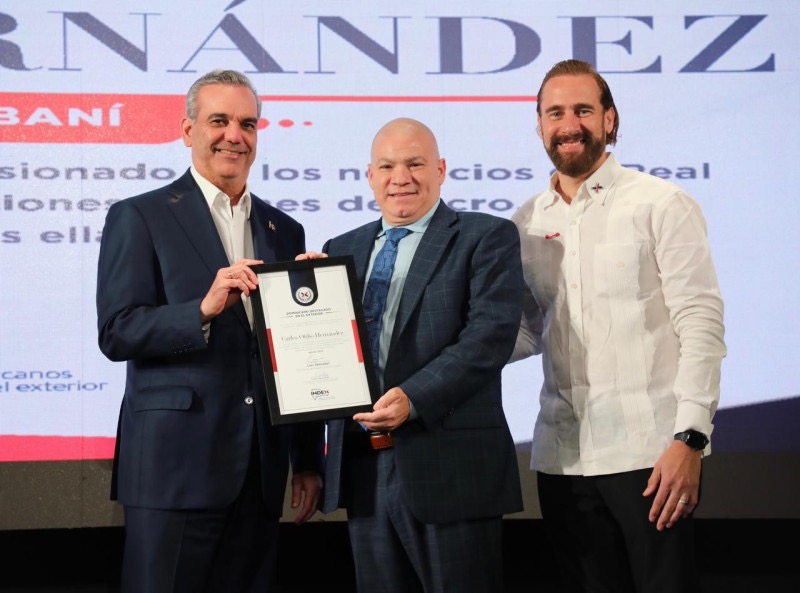 New York.- President Luis Abinader received recognition from the International Union of Officials and Civilians (UIOC) for his contributions to the Reform of the National Police and the security of the Dominican nation. He expressed gratitude for the collaboration of the International Official and Civil Union in aiding the National Police Reform, which he sees as a commitment to creating an efficient, rights-respecting police force.
Abinader mentioned that the reform, initiated a year and a half ago, is ongoing despite challenges. He aims to leave a reformed police force that can combat crime, uphold human rights, and enhance Dominicans' quality of life. The government has improved wages, logistics, technology, and conducted managerial restructuring within the police force.
The President also recognized 26 prominent Dominicans in the United States who contribute to their compatriots and the country's image. The Institute of Dominicans Abroad (Index) organized the event, celebrating academics, politicians, artists, athletes, professionals, community leaders, and entrepreneurs.
Carlos de la Mota, executive director of Index and Vice Minister of Foreign Affairs for Dominican Communities Abroad, highlighted the government's efforts to support Dominicans living abroad and their well-being based on the Sociodemographic Registry results.
The event recognized individuals like Milly Quezada, Richard Ramón Peralta Hernández, and others for their contributions. It included artistic performances and showcased the winning short film from the "Huellas de Mi Quisqueya" contest.