An advance of Kenyan troops arrived in Haiti this Sunday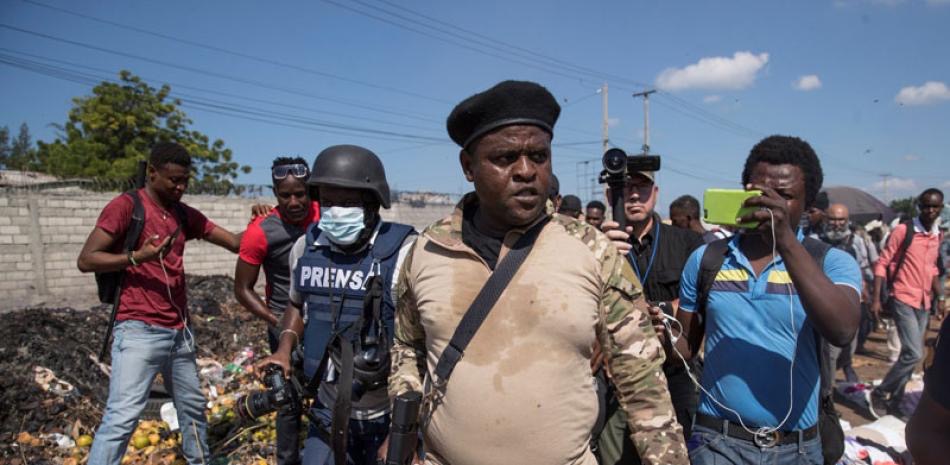 Haiti.- A delegation consisting of twenty high-ranking police officers from Kenya has arrived in Haiti, as reported by several digital media outlets in the Caribbean nation. The mission's purpose is to conduct an initial assessment for the potential deployment of a military force in support of the Haitian National Police. The Kenyan assessment team touched down on Sunday via flight AA 819 and is slated to engage with Haiti's senior officials during their three-day stay, according to a government source cited by Radio Télé Métronome on Twitter.
Coinciding with a surge in violent episodes marked by extreme brutality, this mission's arrival takes place at a critical juncture. In response to the dire situation, Kenya has offered to lead an international force aimed at assisting Haiti's understaffed and resource-strained police department in quelling gang-related violence. Haiti's police force, with approximately 10,000 officers, grapples with maintaining order for a population exceeding 11 million.
The Bahamas has also aligned with Kenya's initiative, committing to send a contingent of 150 police officers. In a recent development, the United States has expressed its intention to propose a UN Security Council resolution that would authorize Kenya to spearhead a multinational police force, contributing 1,000 officers. However, no specific timeline for the resolution's enactment has been provided.
Amid these efforts, concerns have arisen due to Kenya's own police force facing allegations of extrajudicial killings and torture. Former police officer Jimmy Chérizier, also known as "Barbecue," who holds considerable influence as a prominent gang leader, has issued a stern warning. Barbecue declared that he and his supporters would staunchly resist any foreign armed forces if they engage in abusive actions. He emphasized that it would be a struggle of the Haitian people to safeguard their nation's dignity.
The gravity of the security crisis is starkly evident in the escalating violence statistics. From January 1 to August 15, over 2,400 fatalities, more than 950 kidnappings, and another 902 injuries have been reported in Haiti. Ravina Shamdasani, spokesperson for the United Nations High Commissioner for Human Rights, provided these grim figures. Recent victims include a local municipal representative, his wife, and their son.
Shamdasani revealed that the Grand Ravine gang embarked on attacks in multiple neighborhoods, targeting those perceived to support a civilian uprising against suspected gang members. Additionally, the so-called "bwa kale" movement has led to the lynching of over 350 individuals from late April to mid-August. This tally comprises 310 alleged gang members, 46 civilians, and one police officer. Notably, Haitian National Police forces managed to displace the Grand Ravine gang from an area earlier this week.
Jimmy Chérizier, leader of the G9 Family and Allies group, has faced accusations of orchestrating various massacres and instigating a fuel depot blockade that paralyzed Haiti for nearly two months last year. Chérizier declared that his group has unified with another faction known as G-Pep, emphasizing a commitment to peace and life.