At least 12 parishioners killed by gang during a march in Haiti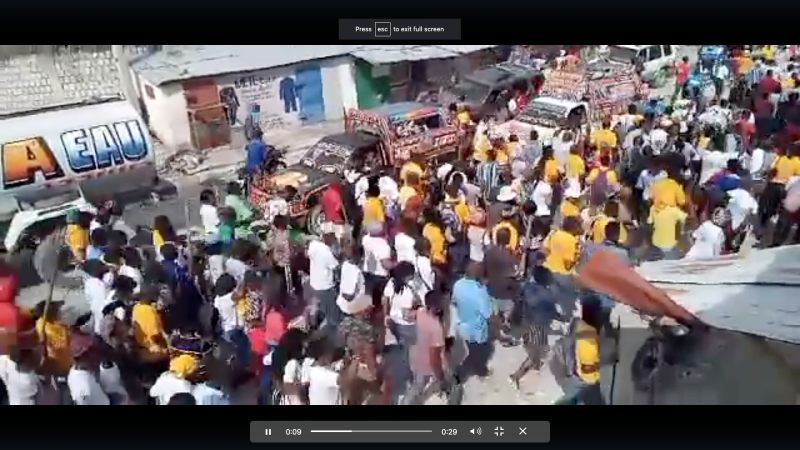 Haiti.- Tragedy struck in Haiti on Saturday as a gang opened fire during a march led by a Christian church in the makeshift Canaan neighborhood on the outskirts of Port-au-Prince, as reported by AP. Parishioners and participants, some armed with machetes and sticks, had assembled to challenge the grip of criminal gangs on the area. Canaan was established by survivors of the 2010 earthquake who had lost their homes, and it has become known as one of the strongholds of criminal groups within the country.
Videos circulated on social media depict around a hundred individuals mobilizing, with some donning yellow shirts affiliated with a religious group led by Pastor Marco Aurelio, according to Reuters. Witnesses on-site and human rights organizations confirm that the demonstrators were attacked by assailants equipped with machine guns, believed to be linked to a criminal faction in control of Canaan.
The exact count of casualties remains uncertain. Although at least seven deaths have been reported, local sources suggest the toll could be closer to a dozen. Gédéon Jean, head of the Haitian Center for Analysis and Research in Human Rights (CARDH), suspects that the actual number of victims might be higher. He also noted that some parishioners were wounded while others were abducted.
To counter rising crime, many Haitians have opted to join self-defense movements, as reported by Reuters.