Airlines reject open skies agreement with the US without fair fiscal conditions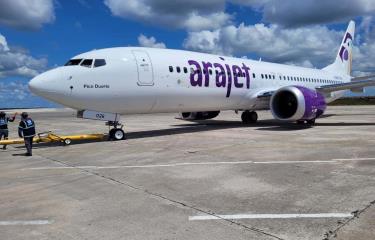 Santo Domingo.- The Dominican Association of Airlines has voiced its disapproval of the recently signed open skies agreement between the Dominican Republic and the United States. They emphasize the need for fair fiscal conditions before such an agreement is made.
The association aims to boost national investment, job creation, and uphold safety, quality, and efficiency standards in their services. They believe that operating within a fiscal framework is crucial for competing with foreign counterparts on an equal footing.
Highlighting the discrepancy between the two sides, the association argues that pursuing an Open Skies agreement with a nation that has a well-protected and supported airline industry could lead to an uneven playing field. This, they fear, might result in unfavorable legislation that doesn't adequately safeguard the interests of domestic businesses, potentially leading to the gradual decline of the sector.
The Airlines Association extends gratitude to President Luis Abinader for his support, recognizing his role in enhancing the Dominican Republic's connectivity within the Caribbean region. However, they point out that the aviation industry has encountered unprecedented challenges due to various global, regional, and national factors affecting their operations and financial sustainability.
In their statement, the association underscores their dedication and unwavering effort to thrive within a highly regulated, competitive, and dynamically changing environment. They acknowledge the significant investments of both financial and human capital required to navigate these challenges successfully.