Dignitaries will go to summit in Cuba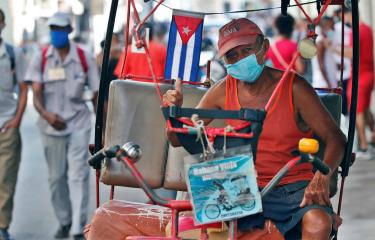 Santo Domingo.- Dignitaries from various regions have started confirming their attendance for the Summit of Heads of State and Government of the G-77 + China Group, scheduled to take place on September 15 and 16. The summit will include the participation of Dominican President Luis Abinader, as a member country.
The summit's focus will revolve around the theme "Current development challenges: Role of Science, Technology, and Innovation."
Confirmed participants include President Alberto Fernández of Argentina, Prime Minister Ranil Wickremesinghe of Sri Lanka, President Xiomara Castro de Zelaya of Honduras, former President Luiz Inácio Lula da Silva of Brazil, Prime Minister Ralph Gondalves of Saint Vincent and the Grenadines, and the Secretary General of the United Nations, António Guterres. Additionally, President Filipe Nyusi of Mozambique and a high-level delegation from Namibia are also expected to attend, as stated by the Cuban Foreign Ministry.