Dominican government orders closure of the border through Dajabón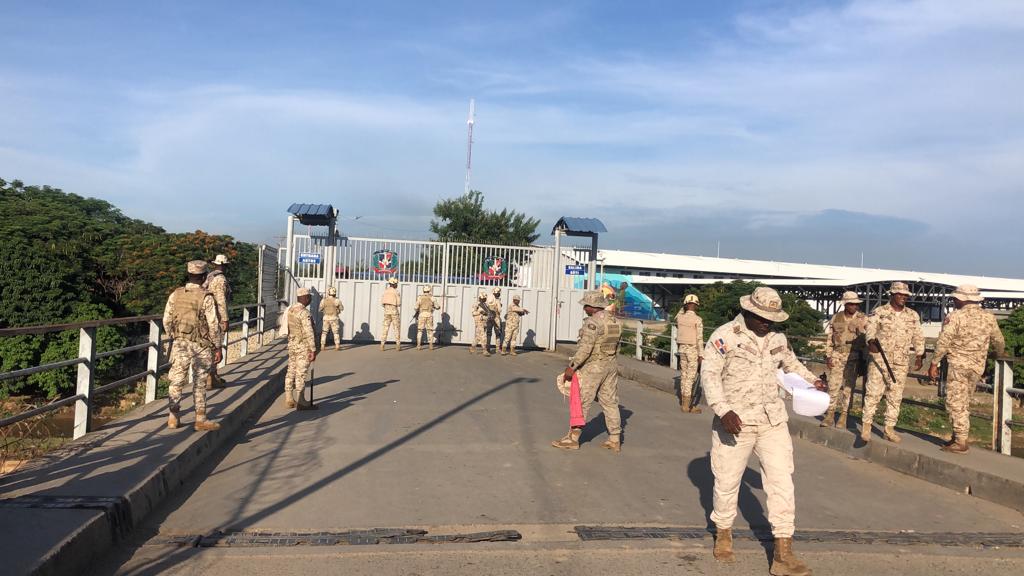 Santo Domingo.- The government of the Dominican Republic has ordered the closure of the border between Juana Méndez, Haiti, and the Dominican City. This decision restricts access to the border bridge, allowing only military personnel to enter the area.
The border is being closely monitored and guarded by members of the Specialized Corps for Land Border Security (Cesfront), as well as aerial surveillance by planes, helicopters, and drones from state security agencies.
The specific reason for this border closure has not been officially announced. However, it is believed to be related to recent incidents and tensions in the region. One of the issues at hand is the construction of a canal that would affect the Massacre River near the La Vigía community in Dajabón. Additionally, there have been reports of armed gangs crossing over from Haiti into this part of the border, raising concerns about security.