Crime Stoppers seeks to open an office in the Dominican Republic to help in the fight against organized crime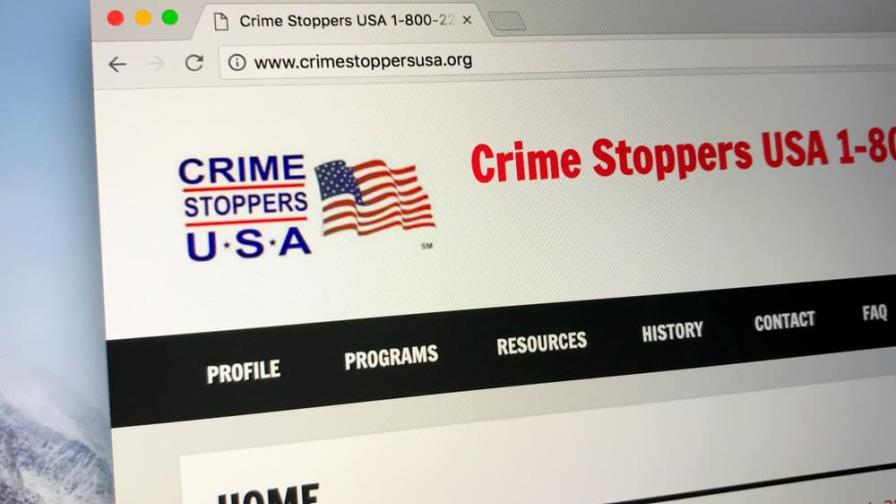 Santo Domingo.- The international organization Crime Stoppers has announced its intention to establish offices in the Dominican Republic and Costa Rica, aimed at supporting policies for the prevention and combat of transnational organized crime and related illegal activities in both countries.
In a statement issued on Monday, the organization, founded in the United States in 1977, stated that it has initiated cooperation efforts with authorities, as well as the public and private sectors in both countries through its regional office in Panama. The focus of this collaboration is primarily on combating organized crime, with a specific emphasis on activities such as human trafficking and illicit trade.
The organization explained that it is currently planning a visit for October to engage in discussions with various sectors of public life in the Dominican Republic and Costa Rica. The objective is to implement a platform for anonymous citizen reporting, a system that aids in solving a crime approximately every 14 minutes, according to the statement.
Crime Stoppers emphasized that the main issues to be addressed in both the Dominican Republic and Costa Rica regarding the implementation of this platform are the assurance of anonymity for those reporting and raising social awareness. Statistics indicate that the population does not share 70% of the information regarding crimes they are aware of, often due to fear or apathy.
"In Costa Rica and the Dominican Republic, we have initiated dialogues with various sectors, allowing us to contribute to the actions both countries are taking against organized crime. We are particularly focused on collaborating in areas such as human trafficking and illicit trade, especially in the case of contraband and the counterfeiting of alcoholic beverages, which poses a national security concern. These illicit products finance the operations of organized crime, which collaborates with local gangs, generating significant illegal profits that, in turn, support other crimes like drug trafficking, human trafficking, and the illegal smuggling of migrants, all of which are precursors for money laundering," said Alejo Campos, regional director of the organization.
The organization highlighted the significance of updating and harmonizing laws related to illicit trade in Costa Rica and the Dominican Republic, as well as in other countries in the region. Such updates would provide authorities with effective legal tools to combat these crimes.
Crime Stoppers is also collaborating with the Latin American and Caribbean Parliament (PARLATINO) based in Panama to update the Model Law for preventing illicit trade and organized transnational crime. This model law serves as a practical guide for updating national regulatory frameworks.
Currently, Crime Stoppers has offices in El Salvador, Guatemala, Panama, Belize, northern Argentina (Jujuy province), and Paraguay. Additionally, it has offices in Jamaica, Trinidad and Tobago, Barbados, Bahamas, Cayman Islands, and other Caribbean islands.