Dozens of Haitians seek to go to their country and on the other side resume canal construction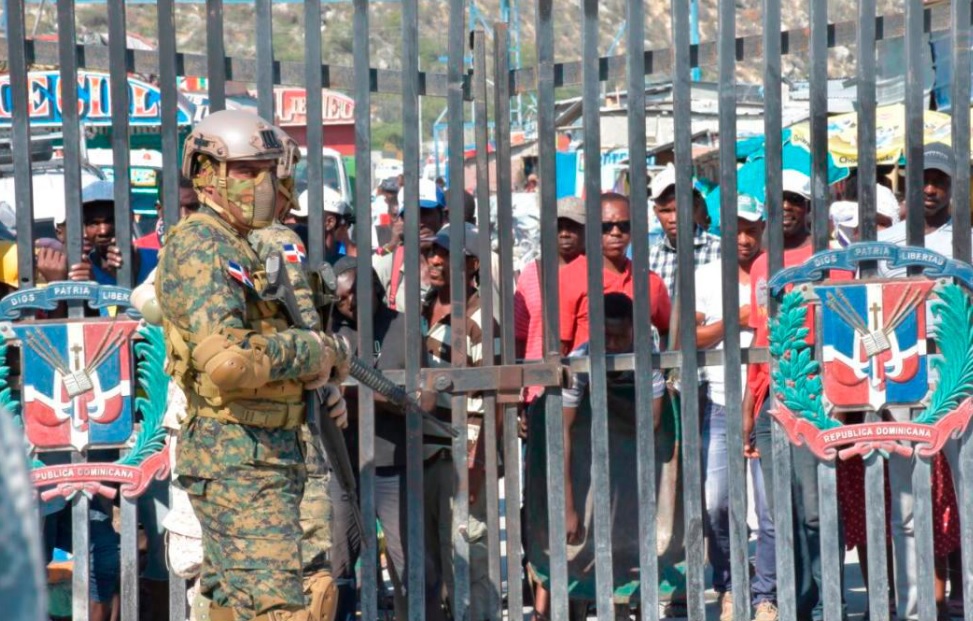 Dajabon.- The border between the Dominican Republic and Haiti remained closed for the second consecutive day on Thursday. Haitians resumed construction work on the canal along the Massacre River near the border gate guarded by Dominican military personnel.
Dozens of Haitians carrying packages gathered near the border gate, hoping to enter their country.
During a tour of the border area in Dajabón, journalist William Estévez observed that the city appeared somewhat desolate, as foreign vendors who typically sell merchandise and agricultural products on the streets were absent.
The Mayor of Dajabón, Santiago Riverón, confirmed that Haitians had resumed construction work on the canal.
President Luis Abinader ordered the border closure on Wednesday due to concerns about the canal construction and recent violent incidents, including the murder of a family, which have been attributed to both Haitians and Dominicans in Dajabón.
The city remains relatively calm, but the absence of foreign vendors is notable.