Hurricane Lee strengthens and could reach category 5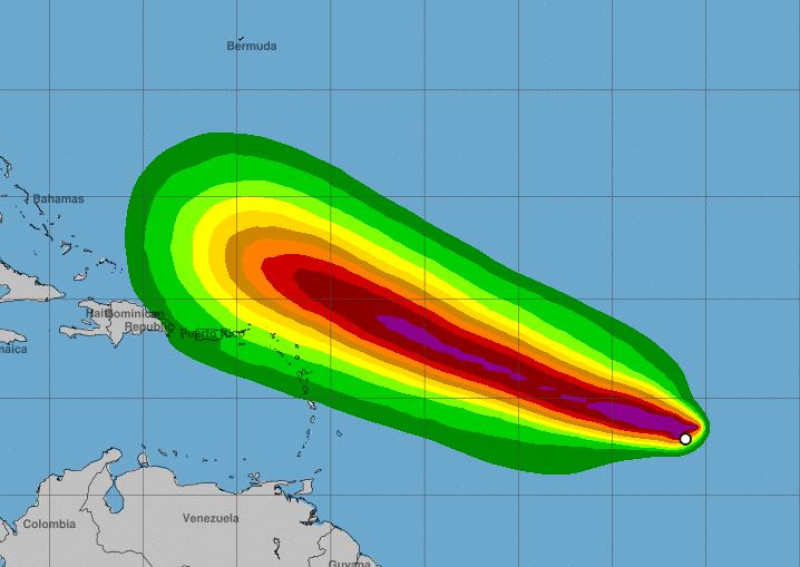 Santo Domingo.- Hurricane Lee is rapidly gaining intensity in the central Atlantic, and it is currently located near the northeast of the Lesser Antilles. Weather analyst Jean Suriel predicts that by Saturday, the hurricane could develop winds of up to 249 km/h, potentially reaching the verge of becoming a Category 4 or even Category 5 hurricane.
The slow movement of Hurricane Lee is allowing it to absorb more moisture and heat from the warm waters, which is contributing to its rapid intensification. The reduced translation speed means it will take a bit longer to approach the forecasted zone.
According to Suriel, by Monday afternoon, the hurricane is expected to be located north of Puerto Rico, and between Tuesday and Wednesday, it will pass north of the Dominican Republic. However, the current projections suggest that the eye of the hurricane will be about 600 kilometers north of Samaná and approximately 700 kilometers north of Punta Cana.
The meteorologist notes that the effects on the Dominican Republic are likely to be indirect. The most significant impact could be dangerous swells with heights ranging from 12 to 14 feet extending from Saona Island to Monte Cristi. While there is no direct threat to the country, the extensive cloud field of the hurricane may lead to occasional rainy periods and moderate gusts of wind in different areas.