Haitian authorities remain silent in the face of ultimatum from the Dominican Government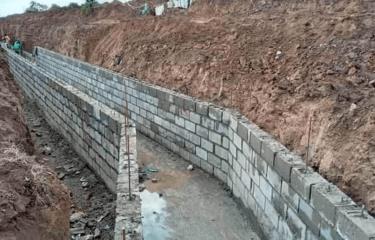 Santo Domingo.- The Haitian Government has remained silent regarding the Dominican Republic's decision to close the border and suspend visas for Haitians if the conflict over the construction of a canal in the Dajabón River is not resolved before Thursday. While some political leaders and Dominican civil society have commented on this move, there has been minimal official reaction from the Haitian government.
Former Consul General of Haiti, Edwin Paraison, acknowledged the Dominican Republic's legitimate concerns regarding technical issues with the canal project but suggested that clarification is needed regarding whether they oppose the project itself.
Former Haitian Prime Minister Jean Max Bellerive blamed Haiti's government for conflicts with the Dominican Republic, citing the lack of authority and control in the country as a fundamental cause of the problems.
President Luis Abinader clarified that the canal is a private project involving business and political groups interested in bringing water to their farms. He did not reveal specific names but ordered a ban on their entry into the Dominican Republic.
The situation remains unresolved, with the Dominican Republic awaiting a response from the Haitian government.