Haitians who build on the Massacre River: "Our position is clear: the canal or death"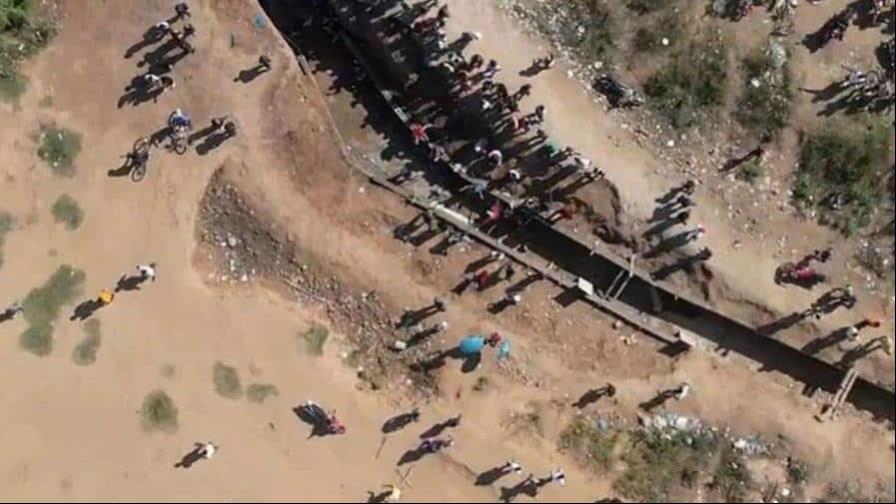 Haiti.- The Haitian farmers involved in the construction of the canal over the Massacre River have declared their determination to continue working on the project despite the measures announced by the Dominican authorities.
According to Jean Brévil Weston, coordinator of the Peasant Movement of the Maribaroux Plain, the organization behind the project, the farmers are resolute and will not give up. He stated, "I don't think any entity will stop us from continuing with the canal construction project. Furthermore, our position is clear: canal or death. We are ready to be buried in the canal."
Weston expressed satisfaction with the progress of the canal construction, noting that they are currently close to the river, approximately ten meters away.
He also denied any political involvement in the project, stating that it is the will and financing of the farmers and the population of Juana Méndez. Weston emphasized that they do not have support from the Haitian government, any political group, or external sources except for Haitian citizens in Haiti and the diaspora.
These statements come after President Luis Abinader of the Dominican Republic ordered the total closure of the border starting at 6:00 a.m. the following Friday in response to the ongoing canal construction dispute.