Kenya calls for proper framework to intervene Haiti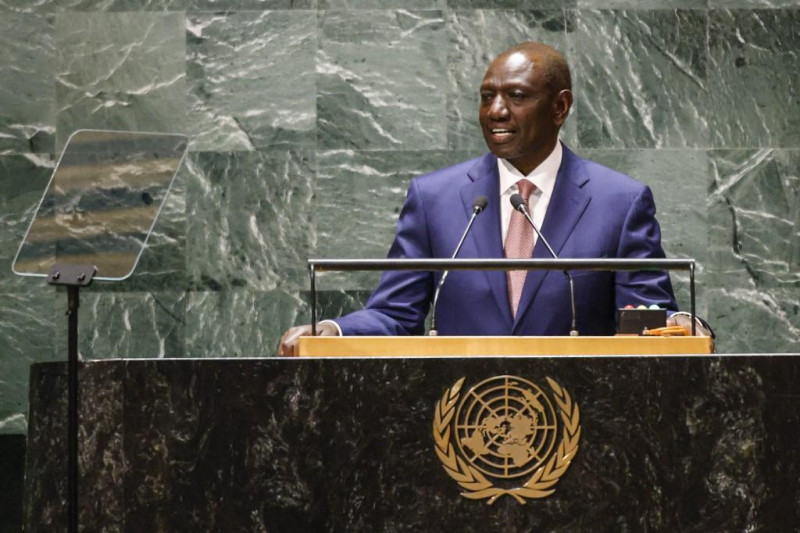 Kenyan President William Ruto made a passionate plea at the United Nations on Thursday, urging swift action to establish a robust framework for the deployment of the multinational security force his country has committed to leading in Haiti. This force has yet to materialize, and President Ruto emphasized the urgent need for its realization.
Addressing the General Assembly, Ruto called upon the Security Council to play a proactive role in approving a Chapter 7 resolution, which would define the mission's size, deployment timelines, and precise mandate. Notably, he clarified that this mission would not be categorized as a typical "peace mission" under the UN's purview.
Insiders within the Council disclosed to EFE that a draft resolution has been circulating among member states for the past month and could soon be put to a vote. There is optimism that Russia, which has garnered support from numerous countries, will not exercise its veto power against this resolution.
Ruto emphasized that Haiti's current plight is a result of a historical legacy marked by slavery, colonialism, exploitation, and abandonment. He justified Kenya's commitment to leading this mission by expressing deep empathy for the Haitian people, who endured immense suffering in their pursuit of independence.
He underscored the moral imperative to act, stating, "Doing nothing in the face of their historical isolation, neglect, and betrayal is not an option… Haiti deserves a brighter future in the world."