The corruption case that linked US Senator Bob Menédez to the Dominican Republic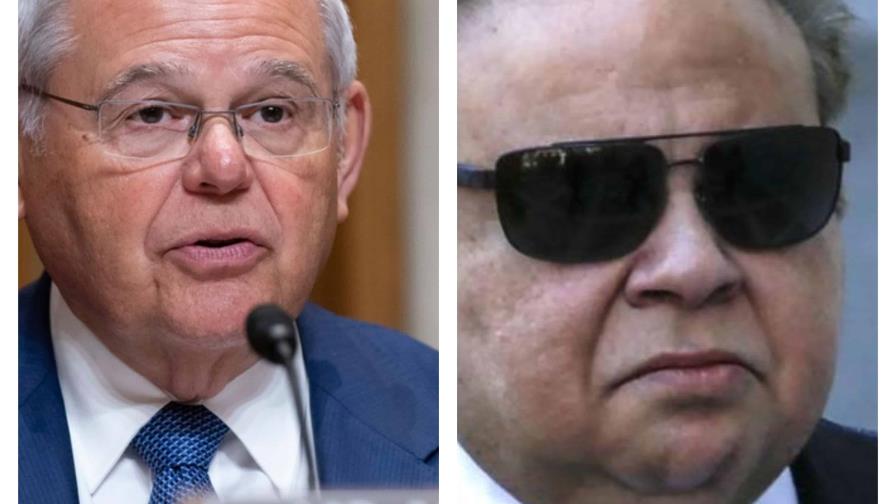 Senator Bob Menéndez, who is currently facing accusations of accepting bribes in cash, gold bars, and a luxury car in connection with a series of corrupt activities, had previously come under the scrutiny of authorities in 2015. During that time, he was implicated in receiving extravagant gifts while lobbying government officials on behalf of a Florida-based Dominican doctor.
In 2015, a federal grand jury in New Jersey indicted Menéndez on multiple counts related to favors he allegedly performed for his friend, Dr. Salomón Melgen, a prominent Dominican ophthalmologist. Notably, former President Donald Trump pardoned Dr. Salomón Melgen in 2021, a move that Senator Menéndez himself had proposed and supported.
Menéndez was accused of exerting pressure on government officials to resolve a Medicare billing dispute in favor of Dr. Melgen, secure visas for the doctor's girlfriends, and safeguard a contract Melgen had to provide port inspection equipment to the Dominican Republic.
In 2018, Dr. Salomón Melgen faced indictment on 46 counts of healthcare fraud and additional charges of submitting false claims and making false statements. On February 22, 2018, a Florida judge issued a sentence against him for defrauding Medicare of $42 million. He was also sentenced to three years of supervised release.
According to the prosecution, between 2008 and 2013, Dr. Melgen had falsely diagnosed patients and conducted unnecessary medical examinations and treatments at clinics he owned in Palm Beach counties, north of Miami, and St. Lucie counties. The charges included fraudulent diagnoses of age-related macular degeneration, a leading cause of severe vision loss in individuals over 65 years of age.
Dr. Salomón Melgen, originally from the Dominican Republic, immigrated to the United States in 1978. He graduated from Harvard University in 1986 and later founded his clinic, Vitreo-Retinal Consultants of the Palm Beaches, which expanded to other locations.
The pardon of Dr. Melgen by former President Donald Trump in 2021 came just before the end of his term. It covered 73 individuals involved in corruption cases, and Dr. Melgen's commutation was supported by Senator Bob Menéndez, Representative Mario Díaz-Balart, several members of Brigade 2506, Colonel Mark D. Holten, as well as Dr. Melgen's friends, family, and former employees. The pardon was granted based on Dr. Melgen's conviction for health care fraud and false statements, with supporters citing his generosity in treating patients, especially those without health insurance.