Kenya trusts that the police it will send to Haiti will end gang violence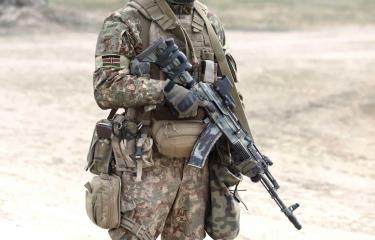 Kenya's Minister of Foreign Affairs, Alfred Mutua, expresses confidence that the deployment of one thousand Kenyan police officers to Haiti will not only help contain the ongoing wave of violence on the island but also play a crucial role in disarming and addressing the security threat posed by gangs.
Mutua mentions that an evaluation team has already been sent to Haiti, and approximately 80 percent of the local population supports the deployment of Kenyan Police in their country. He emphasizes that Kenya has been a frequently requested nation to participate in peace missions beyond its borders. Kenyan troops have previously been deployed to countries like Namibia, Sierra Leone, East Timor, South Sudan, Somalia, and the Democratic Republic of the Congo for such missions.
He acknowledges the skepticism surrounding the agreement due to previous missions in Haiti but clarifies that this mission is different from United Nations peace missions.
Haiti, one of the poorest countries in the northern hemisphere, has experienced significant turmoil since the assassination of President Jovenel Moise in July 2021. Criminal gangs have gained more power, leading to conflicts for territorial control and threatening essential services. As per United Nations data, more than 2,400 people have lost their lives in Haiti so far this year.
Critics of the deployment raise concerns about the human rights record of Kenyan security forces and the security challenges faced within Kenya itself. These concerns contribute to the ongoing debate about the appropriateness of this deployment.