Haitian journalist describes President Abinader's military deployment as "arrogance"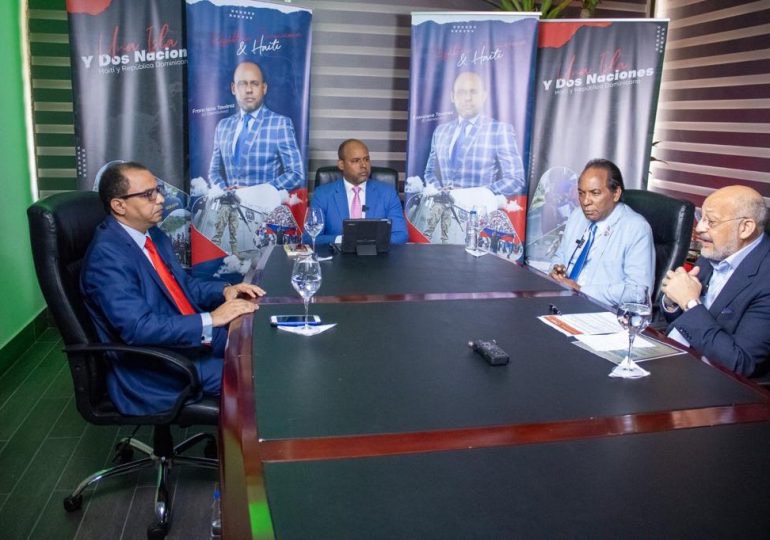 Haiti.- A panel discussion titled "One Island and Two Nations: Dominican Republic and Haiti" aimed to address the ongoing diplomatic crisis between these neighboring countries. The crisis revolves around a dispute over control of the Masacre or Dajabón river, and the panel sought to explore constructive solutions while emphasizing the importance of maintaining peace on the shared island.
Several participants joined the discussion, including Haitian journalist Jean Garry Denis, former Dominican Army head Jorge Radhamés Zorilla Ozuna, diplomat Marino Berigüete, and communication strategist Fernando Quiroz.
Jean Garry Denis expressed concerns regarding President Luis Abinader's decision to close and militarize the border, describing it as an act of arrogance. He argued that Haiti has the right to use the Masacre River and that the canal construction does not pose a threat to its natural course.
Jorge Radhamés Zorilla Ozuna emphasized that while the border region is not in a state of war, the Dominican government has taken precautionary steps. He raised concerns about the ongoing canal construction, which continues despite calls for a halt and is scheduled for inauguration in November.
Marino Berigüete stressed the pivotal role of diplomacy and the importance of dialogue as the primary means of communication between nations. Fernando Quiroz proposed a more effective crisis communication strategy for the Dominican government, underpinned by treaties and comprehensive studies on water usage and environmental management.
Overall, the panel aimed to contribute meaningful insights toward resolving the diplomatic standoff, emphasizing the urgent need for humanitarian assistance in Haiti and mutual efforts to achieve a peaceful resolution to the current crisis.