Kenyan Foreign Minister reassigned after 'delicate' comment on Haiti mission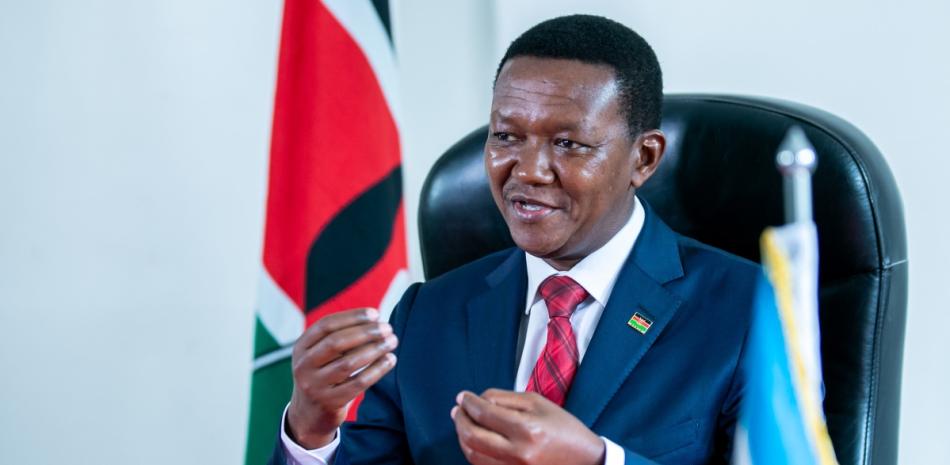 Kenya's Foreign Minister, Alfred Mutua, has been reassigned to the Tourism Ministry in a cabinet reshuffle, shortly after he made statements regarding Kenya's police deployment in the Haiti peace mission. Mutua had spoken openly about the mission, mentioning possible deployment times and preparations. The move comes amid controversy surrounding Kenya's pledge to lead a multinational force to combat gang violence in Haiti. Musalia Mudavadi will now take over as the Minister of Foreign Affairs.
The deployment of Kenyan forces to Haiti marks a significant development as it's the first time Kenya has led a mission in a Latin American territory. Kenya's participation in international peace missions has been marred by allegations of abuses, crimes, and corruption.
In addition to Mutua's reassignment, Trade and Investment Minister Moses Kuria has also been moved to the public service file. These changes coincide with President William Ruto's efforts to reduce government spending and limit officials' international travel.
Ruto recently ordered ministries to cut their spending by 10%, emphasizing the need for prudence in resource utilization. The President's chief of staff also issued a memo restricting non-essential travel by Cabinet ministers and limiting the number of people accompanying ministers on authorized trips. These measures aim to address concerns that some ministers have been frequently absent from cabinet meetings due to overseas travel.