Removal of Kenyan foreign minister raises questions about mission to Haiti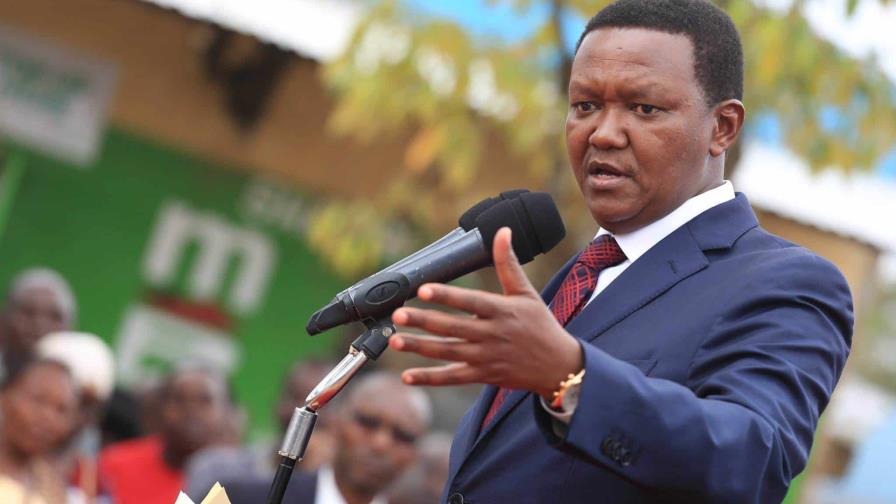 Kenya.- Alfred Mutua, the former Kenyan Minister of Foreign Affairs, was a prominent voice regarding the multinational force led by Kenya that is set to help Haiti combat armed gangs. He shared operational details and the anticipated deployment date for the mission. However, his recent dismissal has raised questions about the mission's future.
Mutua had stated in an interview that the deployment of the military force to Haiti would occur no later than January. He emphasized that the mission's objective was to disarm criminals, free kidnap victims, and ensure security and stability in Haiti. He acknowledged the challenges the mission would face, including language barriers, unfamiliar terrain, and customs.
Opposition leader Raila Odinga criticized Kenya's involvement in the mission, expressing concerns that it could result in Kenyan agents returning in coffins.
While President Ruto has expressed the need to help Haiti, he has not provided a specific deployment date. The UN resolution authorizing the multinational force in Haiti has generated both support and opposition within Kenya.
The mission's success will depend on various factors, including collaboration with other nations, understanding local dynamics, and gaining the support of the Haitian people. Mutua highlighted the mission's different nature compared to previous UN peacekeeping missions and its focus on addressing armed gangs and restoring peace and security in Haiti.