More than 1,200 dead and 700 kidnapped in Haiti during three months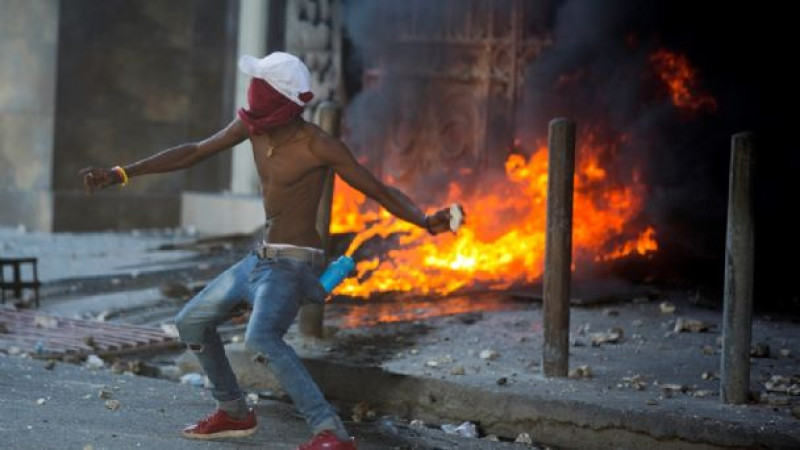 Gangs have increased violence in Haiti.EXTERNAL SOURCE
Puerto Principe, Haiti—According to a report on Haiti by the UN Secretary-General, serious crimes, intentional homicides, and kidnappings have experienced a sharp increase in the departments of West and Artibonite.
The report indicates that between July 1 and September 30, the national police reported 1,239 homicides, compared to 577 during the same period in 2022. From July to September, 701 people, including 221 women, eight girls, and 18 boys, were victims of kidnapping; that is 244% more than in 2022 in the same period. Also, according to the report, 388 people were lynched between April 24 and September 30 for alleged membership in armed gangs.
"Unfortunately, the security situation on the ground continues to deteriorate as growing gang violence has thrown Haitian lives into chaos and serious crimes have increased dramatically, reaching new records," Maria Isabel Salvador told the UN Security Council.
The head of the UN Integrated Office in Haiti says she hopes the expected deployment of a multinational intervention force can improve the situation.
"The resumption of control by the Haitian police is a precondition for holding credible and inclusive elections," insisted Maria Isabel Salvador.
Moreover, Maria Isabel Salvador invited the UN Sanctions Committee to update the list of persons and entities to be sanctioned.
Several countries spoke on the occasion, including Jamaica, which said that the UN Secretary General's latest report on Haiti to the Security Council helps to monitor developments.
He said he was very concerned about specific issues raised in the report, such as the pressure on hospitals, forced displacements, and migration of health professionals.
The permanent representative of the Dominican Republic called for a "sustained commitment" from the international community to Haiti. He made no mention of the current conflict between the two countries. He indicated that Caricom "can count" on his government to support efforts in Haiti.
The Russian Federation considers that the report prepared by the United Nations indexing personalities should not be used to clarify the political terrain. It says foreign interference is one of Haiti's problems.
It also says it is concerned about schoolchildren getting caught up in gang clashes. "Since last year, one in four schools has been closed," Russia said in comments from the Miami Herald newspaper.
Haiti is still waiting for a multinational mission to be sent to Haiti. It is being kept waiting as the situation degenerates further and further.