Police force dispatch to Haiti on hold: Kenyan court extends order halting mission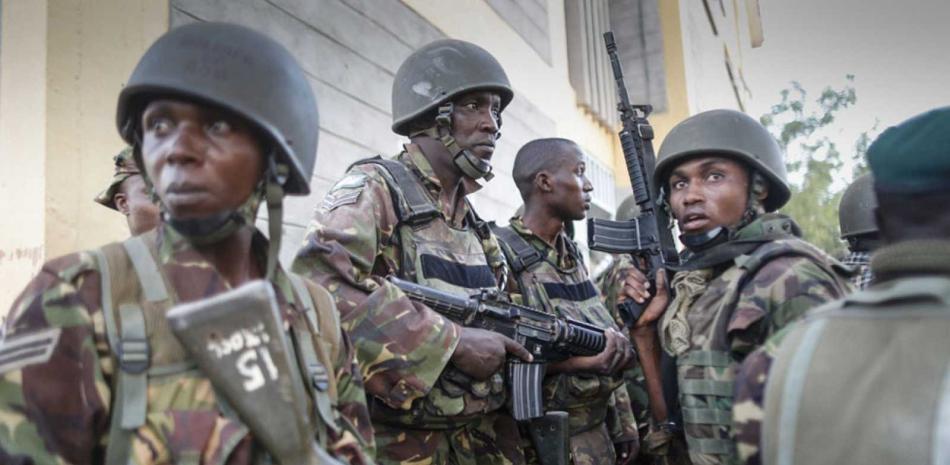 Kenya's military forces have participated in several peacekeeping missions around the world, the Haiti mission being the first in a Latin American territory. File photo LISTIN DIARIO
A Kenyan court on Tuesday extended an order preventing the government from sending hundreds of police to Haiti to lead a U.N.-backed mission to alleviate the troubled Caribbean country.
The decision came a day after the U.N. warned that security in Haiti, where violent gangs control much of the country, deteriorated further to record crime levels.
The U.N. Security Council in October gave the go-ahead for the Kenyan-led multinational mission to support Haiti's overstretched police.
But the Nairobi High Court issued an interim order in a case brought by opposition leader Ekuro Aukot, who argued that the police deployment is unconstitutional and lacks legal backing.
"This court dealt with this matter before the others and it would not make sense for it to set it aside or allow the court orders to lapse," said High Court Judge Enock Mwita.
He advanced that the issue will be analyzed in an open session starting November 9.
In turn, Aukot told AFP he was "very happy and excited" with the new court order because it halted the referral until the case was heard and decided.
The details of the police referral have not been finalized, and Parliament has yet to approve it. The government cabinet said on October 13 that it had sent it for legislative ratification.
But for Aukot, parliamentary approval would contradict the court's decision, so that he will take legal action against all cabinet members.
THE KENYAN-LED MISSION
Kenya's participation has been criticized locally as a risky mission.
Human rights groups say Kenyan police have a history of using lethal force against civilians and would be an unacceptable risk in Haiti, where foreign troops have committed abuses in past interventions.
Kenya is considered a democratic force in East Africa and has participated in peacekeeping missions there, including in the Democratic Republic of Congo and Somalia.
Haiti, the poorest country in the Americas, has lived through years of turbulence, with armed gangs operating in much of the country and its economy and public health system destroyed.
A U.N. report on Monday cited an increase in "indiscriminate killings, kidnappings, rapes and attacks in several urban neighborhoods considered relatively safe until recently."