Thousands displaced in Haiti by violence that could "sacrifice an entire generation"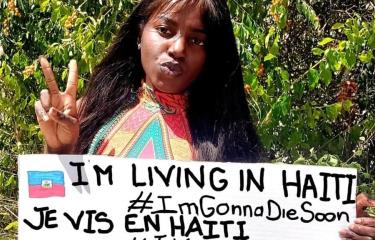 Haiti.- Around 40,000 people have been displaced from their homes in Haiti since mid-August due to escalating violence in the country, according to the UN's World Food Program (WFP). The rise in crime and violent gangs controlling large areas has led to indiscriminate killings, kidnappings, rapes, and attacks in previously safe neighborhoods. This displacement is worsening an already complex humanitarian crisis in Haiti, where nearly half of the population faces severe food insecurity.
The most affected by this brutal conflict are women, children, the elderly, and other vulnerable groups. Many of those forced to leave their homes have fled with only the clothes on their backs. This recent wave of displacement adds to the overall total of more than 200,000 displaced individuals across the country.
The WFP and its partners have been providing assistance in the form of 550,000 hot meals since mid-August. However, due to funding cuts, the agency can often offer only one meal per day instead of the usual two. To address this crisis, the WFP urgently needs $136 million to support the most vulnerable Haitians over the next six months.
To provide more flexible assistance, the WFP is transitioning from hot meal distribution to cash aid for displaced people in Haiti. This approach allows families to choose their food and stimulates the local economy.