Dominican President Abinader visits Washington for key diplomatic and economic discussions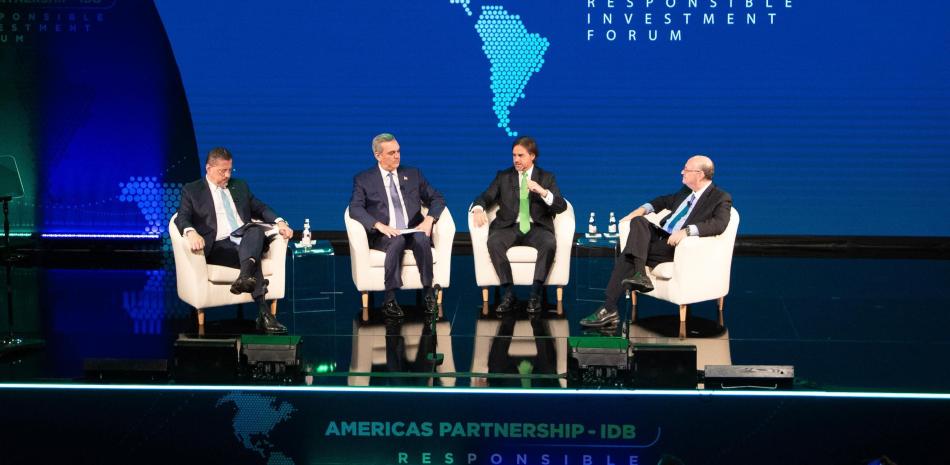 USA.- President Luis Abinader commenced his busy agenda in Washington, D.C., with his participation in the Alliance of the Americas Responsible Investment Forum. Later in the day, he is scheduled to meet with his U.S. counterpart, President Joe Biden.
The Dominican Republic's presidency released details of Abinader's activities for the day, which included meetings with other world leaders such as Guillermo Lasso of Ecuador.
The forum, organized by the Inter-American Development Bank (IDB), began at 9:00 AM and featured a panel discussion with President Abinader, President Luis Lacalle Pou of Uruguay, and President Rodrigo Chaves of Costa Rica. The event is moderated by IDB President Ilan Goldfajn, and U.S. Treasury Secretary Janet Yellen is also in attendance. Abinader is expected to greet Dominicans working at the IDB.
Following the forum, President Abinader is scheduled to deliver a speech at the Center for Strategic and International Studies, focusing on Dominican Republic-U.S. relations.
On Friday, President Abinader's agenda includes more meetings, including a breakfast with the heads of member states of the Alliance for Economic Prosperity in the Americas (APEP) at the United States Treasury Department. He will also participate in the first working session of APEP heads of state and government, chaired by President Joe Biden and moderated by Secretary of State Antony Blinken. The discussions will focus on economic stability and prosperity.
Additionally, Abinader is expected to hold bilateral meetings with other Latin American presidents present. His return to the Dominican Republic is scheduled for Friday night.