Joe Biden says relations with the Dominican Republic are at their best moment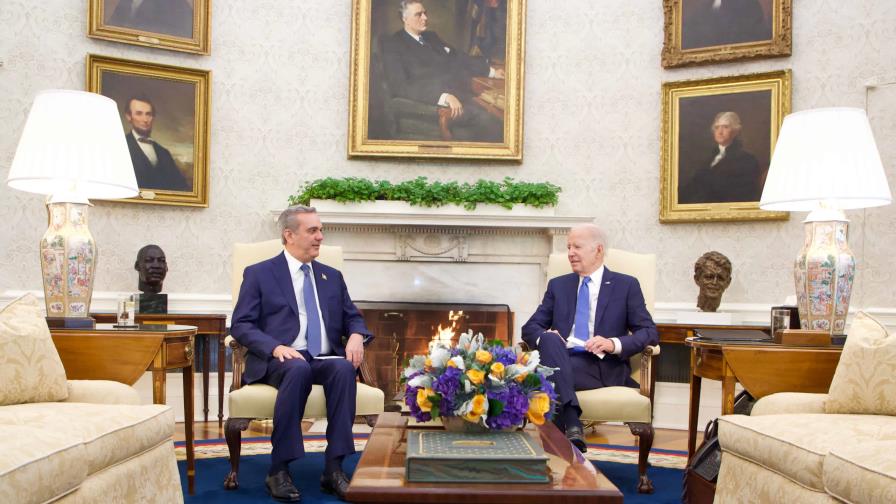 USA.- President Joe Biden of the United States and his Dominican counterpart, Luis Abinader, held a one-hour meeting in the Oval Room of the White House. During their meeting, they discussed various topics of interest to both countries, particularly regarding bilateral relations.
According to a statement from the Presidency, the two leaders also reviewed various regional issues. President Abinader took the opportunity to invite President Biden to the Summit of the Americas, which will be hosted by the Dominican Republic in 2025.
President Biden acknowledged that the relations between the United States and the Dominican Republic were in excellent shape. He expressed the U.S.'s interest in collaborating with the Dominican Republic on various areas of common interest.
The leaders also discussed corruption and drug trafficking, with President Biden recognizing the progress made by President Abinader's government in addressing these issues.
President Abinader was accompanied by the Ministers of Foreign Affairs, Roberto Álvarez, and of the Treasury, Jochy Vicente, as well as Ambassador Sonia Guzmán. Other members of the Dominican delegation included vice ministers Hugo Rivera, Anselmo Muñiz, and Johannes Kelner, as well as various assistants and officials.