Massacre River flood penetrates the dam and affects the work of the Haitian canal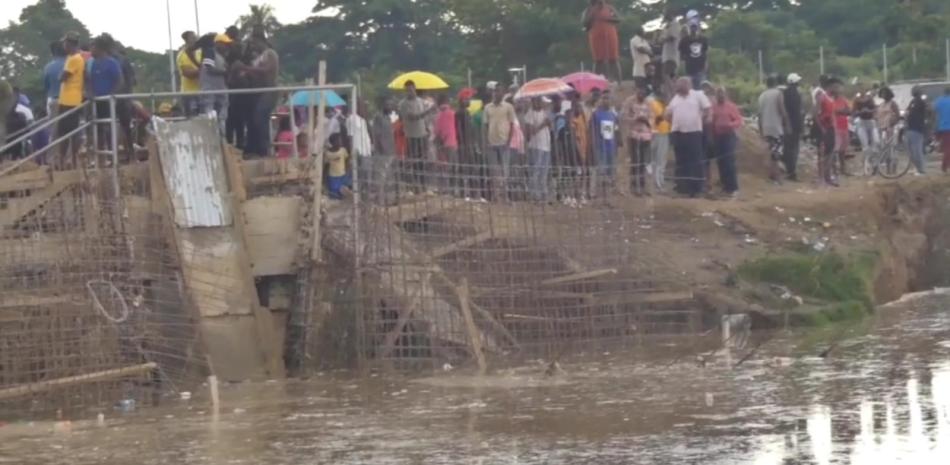 Dajabon.- Heavy rains in the upper part of the Dajabón province have resulted in the flooding of the Massacre River, causing partial disruptions to the construction of a canal in the town of Juana Méndez, Haiti. The floodwaters entered the area where the dam for the canal was set to operate.
Despite opposition and efforts by the Dominican Government to halt the construction of the canal, which is intended to redirect the waters of the Massacre River, Haitian authorities have continued with the project.
To enforce the halt and prevent the canal's construction using construction materials from the Dominican Republic, President Luis Abinader ordered the closure of border crossings with Haiti and banned the export of construction materials to the neighboring nation.
According to Dominican authorities, the construction of the canal violates multiple agreements, including the Treaty of Peace and Perpetual Friendship and Arbitration of 1929, the Border Agreement of 1935, and the Border Review Protocol of 1936.