The economic summit of American leaders begins at the White House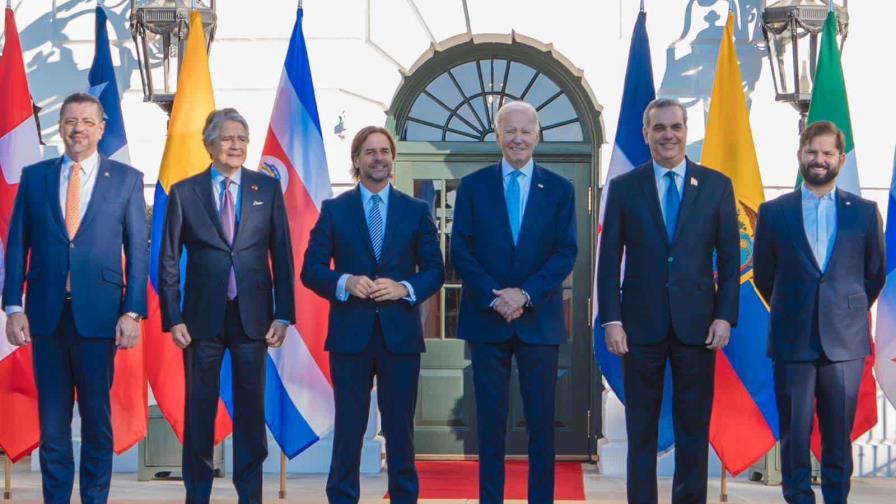 USA.- The inaugural summit of the Alliance for Economic Prosperity (APEP) organized by the United States commenced at the White House on Friday. The summit brought together nine leaders from the American continent to strengthen economic ties and address challenges like migration and climate change.
Leaders from countries including Colombia, Chile, Canada, and Peru, met with the Secretary of the Treasury, Janet Yellen, and the president of the Inter-American Development Bank (IDB), Ilan Goldfajn. Yellen emphasized the need for regional cooperation to overcome the economic repercussions of the pandemic.
Following the meeting with Yellen, the leaders convened at the White House for a group photo and participated in a plenary session with President Joe Biden.
The summit's objective is to establish a platform for American continent leaders to address challenges related to infrastructure, environment, technology, and job creation. The APEP aims to hold meetings every two years at the head of state and government level, along with three annual ministerial-level meetings involving Foreign Affairs, Commerce, and Finance ministers.
One of the key topics discussed was migration, which has seen record numbers in the region this year. The United Nations High Commissioner for Refugees (UNHCR) estimates that the number of displaced people and refugees in the Americas will exceed 21 million in 2023, with the Venezuelan diaspora being the largest.
The summit is expected to result in agreements with institutions such as the Inter-American Development Bank (IDB), likely related to "green bonds" and other economic tools. These tools are aimed at attracting investment in projects like "debt-for-nature" swaps and initiatives to support entrepreneurs, improve infrastructure, address human capital gaps, and promote the semiconductor sector.
The outcomes of the summit will be influenced by President Biden's vision for Latin America, focusing on collaborative efforts with the Americas rather than what the United States should do for the region.
Leaders attending the summit include Gustavo Petro (Colombia), Gabriel Boric (Chile), Dina Boluarte (Peru), Luis Lacalle (Uruguay), Justin Trudeau (Canada), Luis Abinader (Dominican Republic), Rodrigo Chaves (Costa Rica), Guillermo Lasso (Ecuador), and officials such as Alicia Bárcena (Mexico) and Janaina Tewaney (Panama).