The United States seeks to stop Chinese influence in Latin America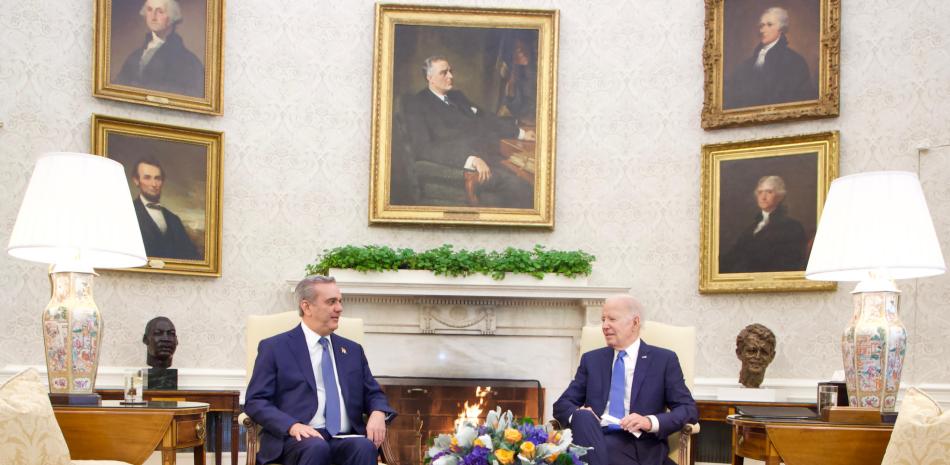 Washington D.C.-  U.S. President Joe Biden is actively seeking to boost trade relations with Latin America, aiming to counter China's global manufacturing dominance. In a move to expand U.S. alliances in the region, Biden met with the leaders of the Dominican Republic and Chile. This effort is part of a broader strategy to compete with China and Russia and promote economic growth while addressing issues like corruption.
Treasury Secretary Janet Yellen outlined the administration's goals, emphasizing the diversification of supply chains with trusted partners and allies in Latin America. The U.S. intends to drive growth in the region by investing in clean energy, pharmaceuticals, medical equipment, and electric vehicle components. Yellen highlighted the potential for locally mined lithium to be used in battery production and the production of automotive chips for electric vehicles.
The Inter-American Development Bank (IDB), the largest multilateral lender in Latin America, will support these new projects through grants, loans, and programs. The U.S. is the bank's largest shareholder with 30% of voting rights.
While the U.S. seeks to deepen its engagement in the region, it is also concerned about China's increasing influence at the IDB. China has invested heavily in Latin American countries, which has raised concerns among U.S. policymakers. The proposed IDB Transparency Act aims to assess and reduce Chinese involvement in the bank's projects.
As part of its focus on Latin America, the U.S. is planning to increase its engagement in the region, with Treasury Secretary Yellen expected to make frequent trips to South America and Latin America in the coming year, especially with Brazil assuming the presidency of the international forum of the Group of 20 (G20).