Haiti reinforces border security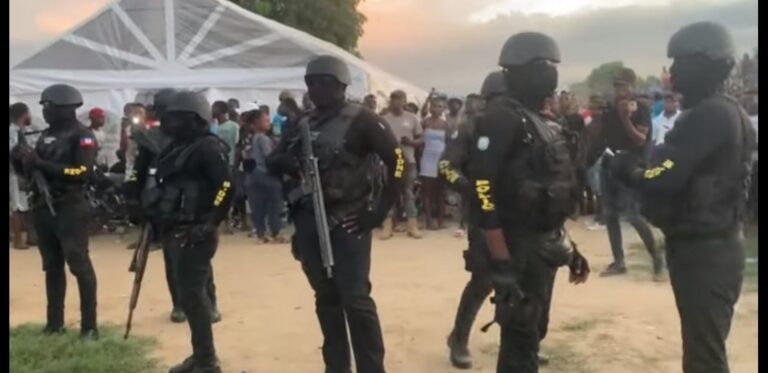 Santo Domingo.- On Wednesday, Haitian authorities reinforced the border area near Dajabón with a combination of police and military presence. This move followed a protest by Haitian merchants on the previous day, who were opposing the patrols conducted by the Dominican military in the area.
Hundreds of Haitian protesters continued to gather at the site, asserting that the Dominican authorities should not be allowed to patrol the area because they have constructed a wall that could potentially serve as a new territorial division on the island.
Haitian police, POLIFRONT border police, and UDMO special forces were deployed to maintain order and keep the growing crowd at a distance. Construction of a canal in the Gaya community of Juana Méndez was also underway in the same vicinity.
Additional reinforcements from the Dominican Republic's military (ERD) arrived in the area to support the existing presence. An Army helicopter had been flying over the area since early Wednesday, and more law enforcement personnel were dispatched to the border region.
The Dominican military personnel adopted a strategy of distancing themselves from the border strip where the conflict had originated. Meanwhile, the protesters continued to voice their anger and frustration with the Dominican authorities but did not attempt to advance toward the border strip.
It's worth noting that on Tuesday, Haitian merchants had set tires on fire and placed tree trunks in an attempt to obstruct the Dominican military's patrol activities in the area.
Commander Domingo Cruz Sosa reminded his Haitian counterparts that their actions violated the border treaty signed in 1929 between both countries.