Gov. to gradually nix imported products for school meals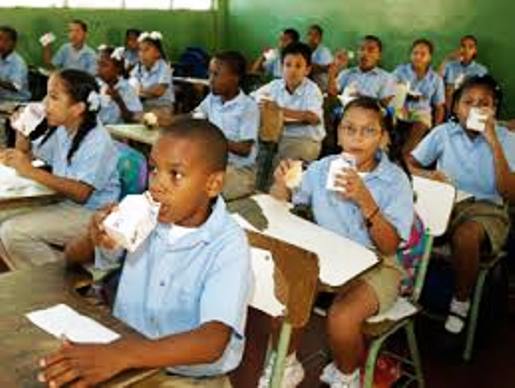 Santo Domingo.- The Government will start to gradually phase out imported products for public school meals this year with a goal to use only domestic milk by 2020, said Administrative minister José Ramón Peralta on Thurs.
He said president Danilo Medina's goal is to provide a secure market for milk products.
The official also announced an "exponential" increase in the country's milk production, from 550 million liters in 2012 to 800 million liters forecast for yearend 2017.
Peralta was guest speaker in the 55th anniversary of the Ranchers and Farmers Association's (ADHA) awards ceremony.