US, Argentina, Jamaica, Dominican Republic lead Aviation Security Plan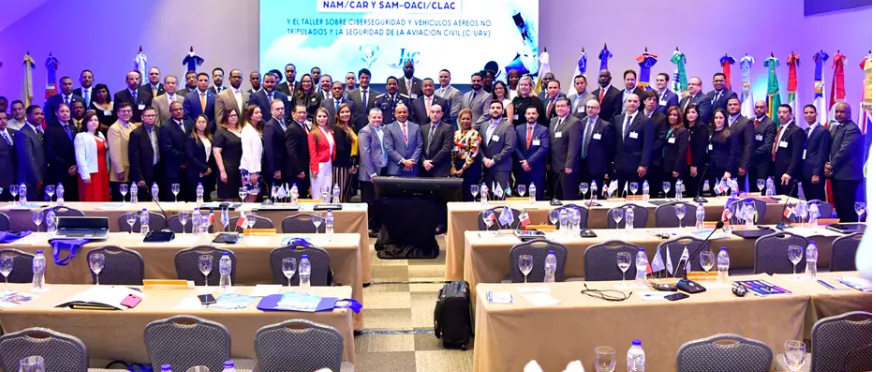 Santo Domingo.- The Dominican Republic will lead along with the United States, Argentina and Jamaica, the fifth strategic objective of the Global Aviation Security Plan (GASeP), cooperation and support, which is aligned with the International Civil Aviation Organization (ICAO) initiative, "No Country Stays Behind."
The measure that is part of the conclusions adopted in the recently concluded "9th Meeting of the Regional Aviation Security and Facilitation Group, hosted by the International Civil Aviation Organization (ICAO) and the Latin American Civil Aviation Commission (CLAC), coordinated by the Specialized Body in Airport Security and Civil Aviation (CESAC) and the Civil Aviation Board (JAD).
The governing body of the World Aviation took as point of assessment for such distinction, the high level of acceptance in terms of security that the Dominican Republic had in its last evaluation, achieving a 96.98% effectiveness in the security of Dominican airports.
In offering the details of the conclusions of the important regional event formed by 47 countries and territories, the CESAC director, Aracenis Castillo, affirmed that in said conclave a study note was also approved through which the Dominican Republic will develop guidance material for the region on explosive detection dogs, and will head the working group that will analyze the regulations on the safety and facilitation aspects of charter flights among the States of the American Continent.
"We're very satisfied with the results of this great event, because in addition to the results of it, it places us as a nation in a very important position in front of the other states of the region, and this is of great importance, since the decisions on matters of security in Aviation have a global impact, not only because of what they imply in the economy, and tourism, but in the daily activities of the population that in one way or another has to move from one destination to another," Castillo said.