Utility bows to protests, will pay power plant workers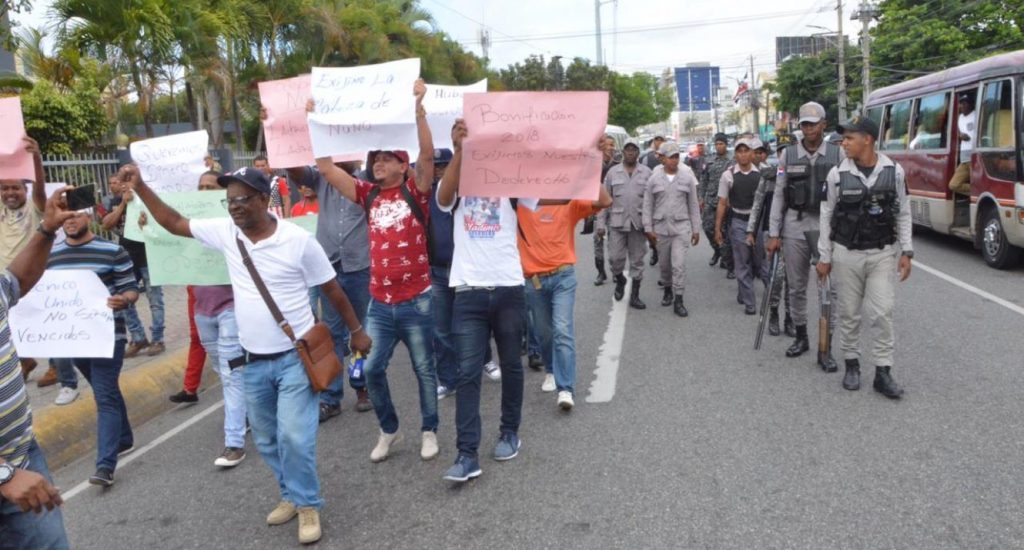 One of the protests.
Santo Domingo.- State Electric Utility (CDEEE), Rubén Jiménez Bichara, on Thurs. said that during construction of the Punta Catalina power plant at times the payroll exceeded 10,000, but as the work ended, the majority of workers has been laid off.
The announcement comes hundreds of current and former workers staged various protest to demand the payment of owed bonuses.
Jimenez said that as a "form of gratification and social contribution" president Danilo Medina authorized the CDEEE, so that Dominicans who worked in the CDEEE for up to one year, get a payment of 50% of a monthly salary.
He said that employees who worked for up to two years will get 65% of a month's salary; those who worked up to three years will get 80% of a month's salary and those who have worked for over three years will get a bonus of one month's salary.