Real estate experts say that the time to invest is now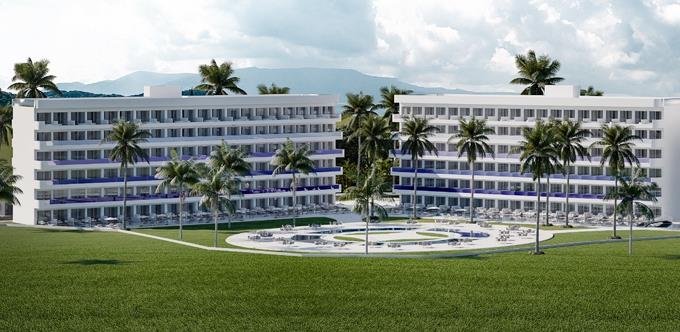 Santo Domingo, DR.
Despite the uncertainty created by the post-pandemic stage with its inflationary wave and the recessionary trend of the economy, the real estate sector struggles to maintain its dynamism by creating new proposals for investors of any income level.
According to experts, as in other economic sectors, there is a before and an after Covid-19; however, they do not hesitate to affirm that "the time to invest is now."
"The time to do it is now, no matter the rise and instability you feel," says Eduardo Navarro, expert and real estate advisor of the company Mr. Home, who says that there are "extraordinary changes in the projects that are being developed in the country."
"We had seen an extraordinary change in the projects that are being developed since they involve a new mentality in projects that before were residential, now we have a great diversity, family products, family and investment products that coexist together and investment products only but that bring new variables," says Navarro, consulted by Listín Diario.
The expert affirms that it is interesting to visualize how new real estate proposals are being developed thanks to technology, security, coexistence policies, and market studies. The new residential and investment products have areas of coffee, laundry, restaurants, coworking, commercial premises, hotel, children, and social areas with swimming pools, jacuzzis, sauna, gymnasium, cinema, and basketball court, among others.
Navarro agrees with Gisselle Ventura, advisor of the company Oferta Inmobiliaria RD, who explains that the economic stability that the country has had in recent years and the facilities offered by the State have favored those who are interested in acquiring housing, either to live or to invest.
"There will always be a risk factor when making the decision (…) but what we do know is that prices are increasing," said Ventura, emphasizing that the money invested in real estate is always profitable because everyday real estate acquires more value.
He said digital platforms, such as AIR BNB, have generated a great interest in dual-use housing projects. Currently, there is an "explosion" of projects, especially in tourist communities and metropolitan areas.
He pointed out that the current trend of developers is very marked in projects of one- or two-bedroom apartments for second homes and villas in areas with high tourist potential.
Construction is on the rise.
Although at the end of last week, a decrease in the prices of some construction materials began to be felt, the truth is that since the middle of 2021, the construction cost of real estate construction has increased considerably.
According to the expert Gisselle Ventura, the construction meter, both for low-cost housing and other real estate projects, has increased between 35 and 40%, which people corroborate consulted who indicate that an apartment in low-cost projects, which a few years ago cost RD$2.4 million today cannot be obtained for less than RD$3.5 or RD$3.9 million.
However, Navarro estimates that the price of real estate is becoming more and more regularized and that contracts are stipulated with clear formulas to ensure the success of the projects for the developer, the investor, and the country.
Recommendation
A recommendation that Navarro and Ventura also agree on is that when deciding to invest in real estate, seek the advice of experts, who will help you define the best opportunity based on the purposes, amounts to invest, and the offer presented by the real estate market.
Innovative offers
Eduardo Navarro, the real estate advisor of the company Mr. Home, highlights the innovative offer of projects such as:
Murales
Conceptualizes a mixed vocation project with commercial, corporate, and residential components in a 41,500 m2 block located in Gazcue.
World Trade Center Santo Domingo
This will be a mixed-use complex, comprising what is now BlueMall Santo Domingo, JW Marriott Santo Domingo, and Torre Empresarial BlueMall, and new buildings that will consist of two business towers under the WTC brand and two apartment-hotel towers.