Dominican Health Minister says saturation by COVID-19 in Santiago is not true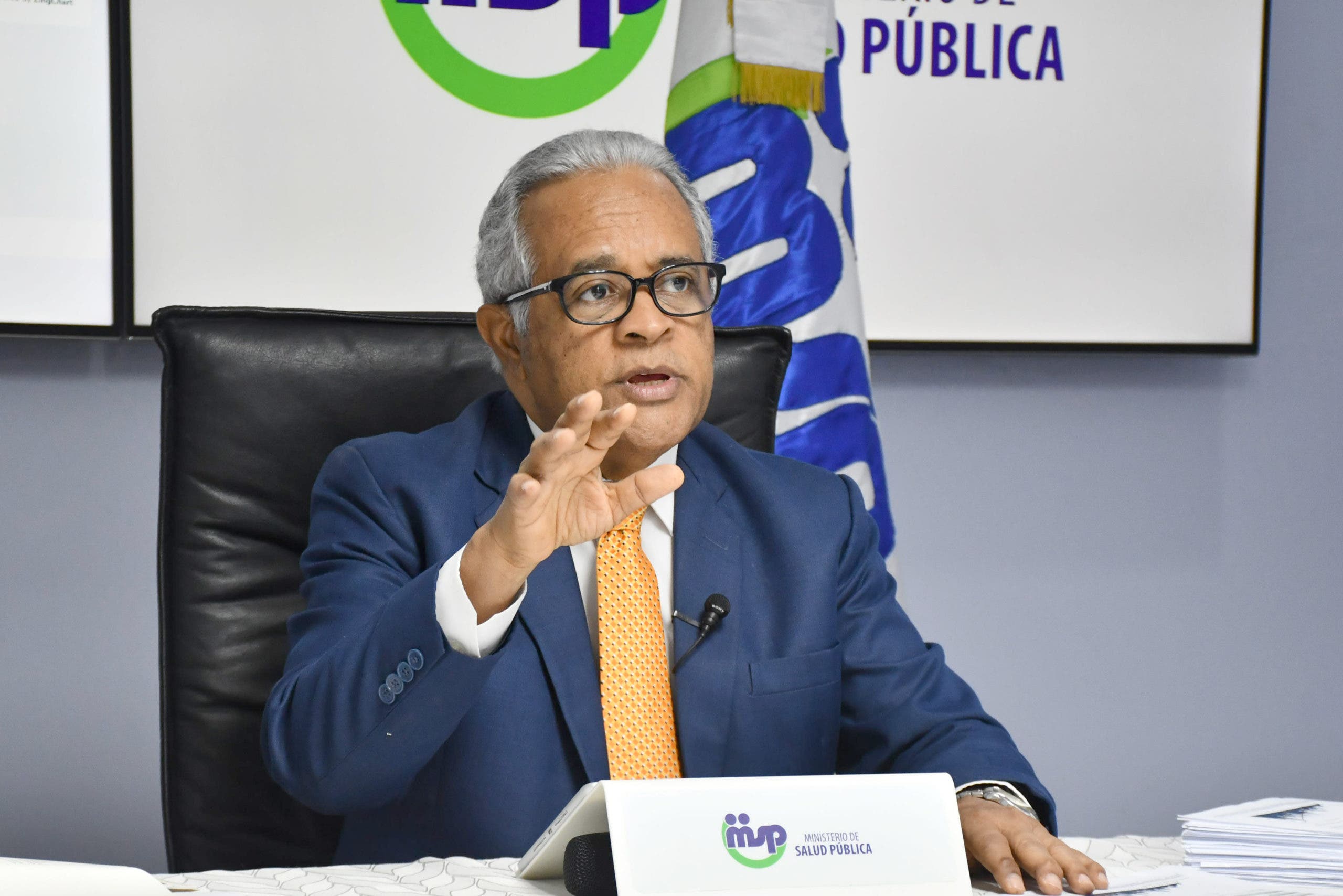 Health Minister Rafael Sánchez Cárdenas
Health Minister Rafael Sánchez Cárdenas said today that it is not true that Santiago's clinics and hospitals are at maximum capacity with Covid-19 patients.
"In Santiago, there are 96 beds for the ICU and there are 76 occupied, there are 467 beds for the ICU and they have 417 occupied so that 89% of hospital beds are used, not only from the private sector I am speaking but public and private," Sánchez Cárdenas said.
"I think it is an exaggeration and I ask the Santiago clinics to be moderate and prudent in making alarmist statements in search of solutions that help to respond to this situation," he added.
Doctors warn collapse of Santiago clinics
It is recalled that yesterday doctors Héctor Sánchez Navarro and Sergio Blasco, deputy director, and general manager of HOMS, affirmed that if the population does not resume distancing itself and follows the disrespect for health regulations that prevent the spread of covid-19, the contagions will increase in such a magnitude that patients could die in the corridors of clinics and hospitals for lack of care.
They described as alarming the number of cases in Santiago, and the lack of beds to enter those affected both in that center and in others in the province.
They said that major clinics have collapsed their intensive care units with infected patients.
They also explained that the demand for care is also because patients from other provinces in the North region are treated here for the quality of the service and because there are not enough beds in their respective districts.
The situation. HOMS is currently packed with covid-19 patients: 84 hospitalized, 14 admitted to intensive care, in an area with a maximum capacity of 15, and only 12 ventilators are used.
Blasco said that this clinic offers care to all patients who come to the emergency, without restrictions.
"We serve everyone, but the reality is that the hospital is collapsed, we have no possibility of attending to more patients, giving them adequate inpatient and intensive treatment," Blasco explained.
He also said that, given this situation, they have had to transfer patients to clinics that have space or possibilities of receiving them.