Police and military will be sent to scare away the swindlers that are in the Dominican National Laboratory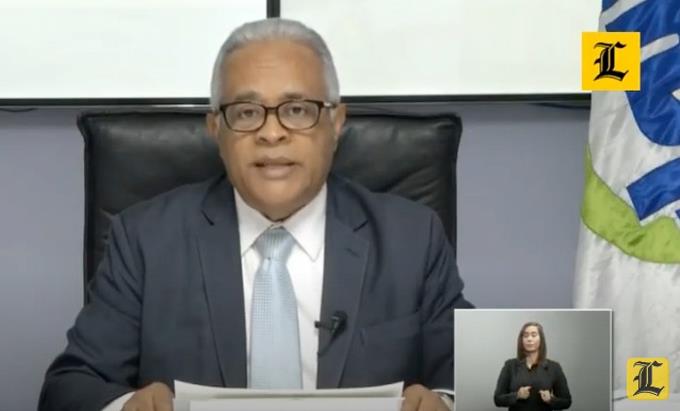 Health minister Rafaell Sanchez.
The Minister of Public Health will have the military and police to establish order at the Dr. Defilló National Laboratory, where hundreds of people go for coronavirus tests.
Faced with the complaint that there are swindlers in the place to fill out shifts for people, Dr. Rafael Sánchez Cárdenas warned that they will not allow it, that they will send the military complement of the Ministry of Health to investigate this situation.
He admitted that the laboratory is overflowing with people who are demanding tests, but said that in order to make it more distant, they will add an additional truck to expand the number of tests.
They will also use a space provided by the Autonomous University of Santo Domingo, whose structure is adjacent to the National Laboratory so that there is a greater distance.
 They will refer tests to private laboratories
Dr. Sánchez Cárdenas said that they have spoken in the Health Emergency Commission so that the tests taken at the National Laboratory that cannot be processed there, are referred to private laboratories, in order to have faster results.
Tests need a medical indication
One of the difficulties that arise in the National Laboratory is that many people go without a medical recommendation to undergo the PCR test when that is an essential requirement.